The task was to create awareness for the premium bedding brand, Auping, to the Belgian lifestyle press. We needed to offer a broad & fresh perspective to trigger journalists to write about the brand. The challenges were that there was no launch of a specific new product or campaign and it had to be executed amidst a lockdown.
We utilized the "classic webinar" fatigue during lockdown to our advantage & turned the webinar format into a bedinar. A webinar about the bed from your bed.
We organized a trend talk on the evolution of the bed(room) in collaboration with trendwatcher, Herman Konings, and design journalist, An Bogaerts. Our hosts gave their perspective on questions like: What did the oldest bed ever found look like? How did function & form of the bedroom change over different generations? And how did Auping play a trendsetting role in bedding design?
We hosted the trendtalk from the Auping store in Antwerp & delivered a personal breakfast in bed package (including the comfiest Auping sheets) to our audience. The journalists didn't even have to come out of bed for the first Zoom meeting of the day. (Needless to say, we never had an event with a better attendance rate.)
"
Really loved the format, the trends on the bedroom & the amazing breakfast in bed box. You guys are so creative as a PR team. In the service you offer to your clients but also in the way you gain attention from the journalists. Well done!
— Mandy Kourkouliotis, Journalist, Actief Wonen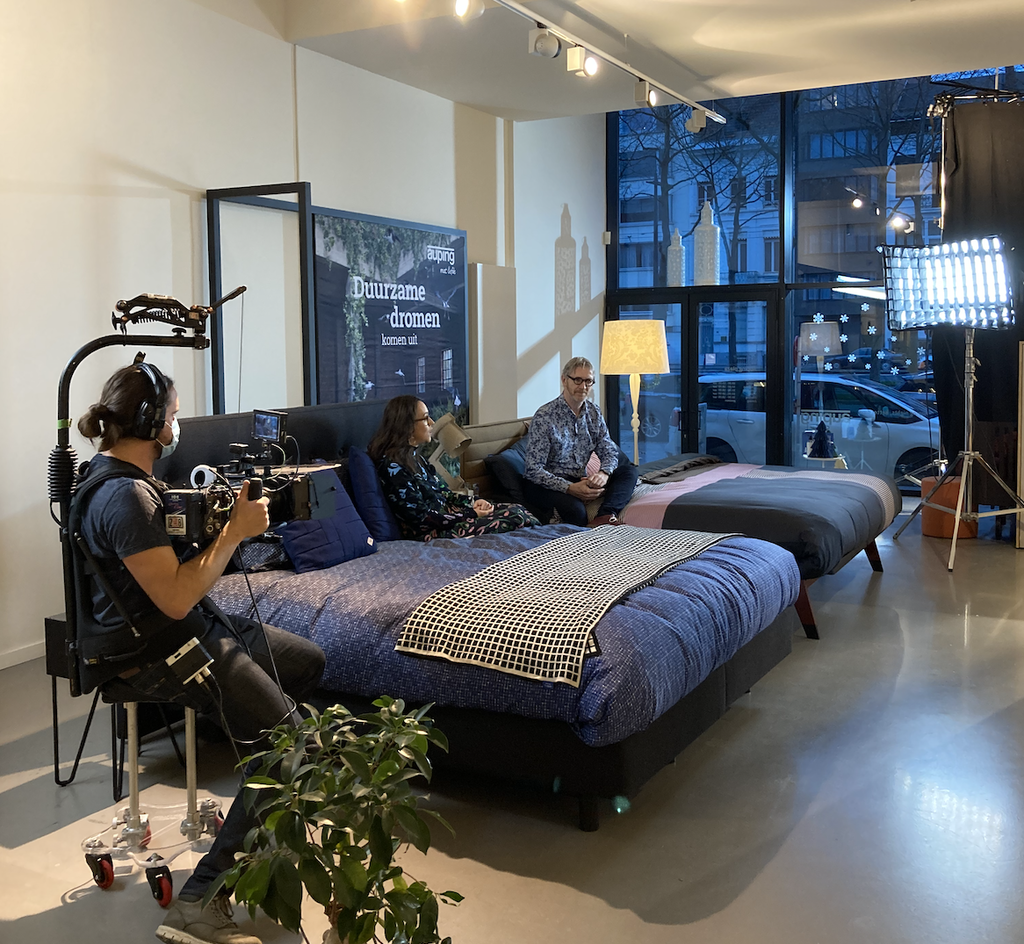 In the succeeding weeks, we saw a rapid increase in requests on Auping from the Belgian lifestyle press. Not only about the trendtalk itself, but we also received more image & info requests on Auping's bedding collection. Aside from the trend content, we also managed to keep Auping top of mind when it came to bedroom lifestyle content.
In the end, even though the circumstances were challenging, focusing on pure & authentic storytelling with the right spokespersons in a creative format still works. With a small investment, we managed to make a splash in the media in terms of keeping Auping top of mind with the Belgian press.