In October 2021, IKEA launched its first-ever gaming collection with ROG (Republic of Gamers). The furniture brand aimed to create awareness for the new gaming collection through lifestyle press. IKEA was also looking to develop and secure its brand credibility in the gaming community. Therefore, we took on the challenge to roll out an approach to target a new audience: the Belgian gaming scene. We focused on this primary goal while introducing a new range of products for IKEA in the broad Belgian press. IKEA trusted our expertise in brand awareness to introduce their collection to relevant press, social influencers, IKEA consumers, and coworkers, all whilst also targeting the core gaming community. That's how 'IKEA Game Night' came to life: an interactive live stream with influential gamers challenging each other in the middle of IKEA Liège.
The IKEA Game Night challenge was a twofold story: attracting a new audience of gamers for IKEA on the one hand and spreading the news in broader lifestyle media on the other. That's exactly where the very first gaming live stream event in an IKEA store started. We streamed the event on the gaming platform Twitch so that we could include & target the gaming community. This approach also contributed to a newsworthy event, appealing to relevant media attention.
We teamed up with gaming experts 'Tournament Centre' and collaborated with Belgian professional gamers to guarantee a streamlined campaign. Abulic, Gloozi, Larxa, and Wizhum played and streamed their favorite game live from four unique gamer setups inside IKEA Luik, displaying the new collection. Viewers could tune in to these four live streams or join the central game show in which the different professional gamers would appear to play games with host Arno The Kid. We live-streamed this prominent game show with a live audience including journalists, influencers, IKEA coworkers, and of course, the IKEA consumers who were passing by. On top of it, the viewers could participate in giveaways to win key products from the gaming collection.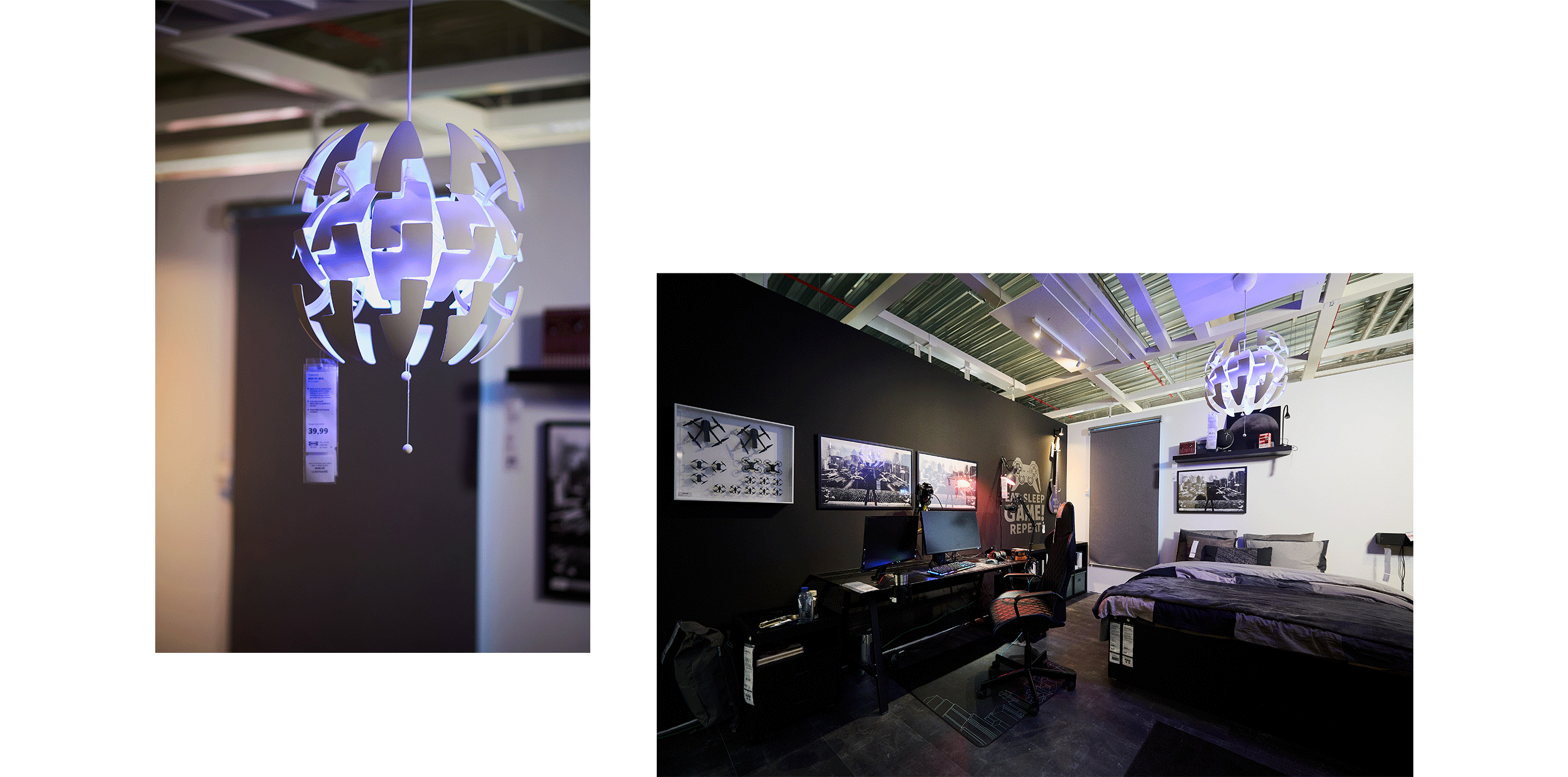 "
The launch of the IKEA x ROG gaming collection at our northern neighbors was almost an exact copy of our Belgian IKEA Game Night. I am very proud that we set a precedent together with oona.agency.
— Jelena Janssens, Commercial PR Specialist IKEA Belgium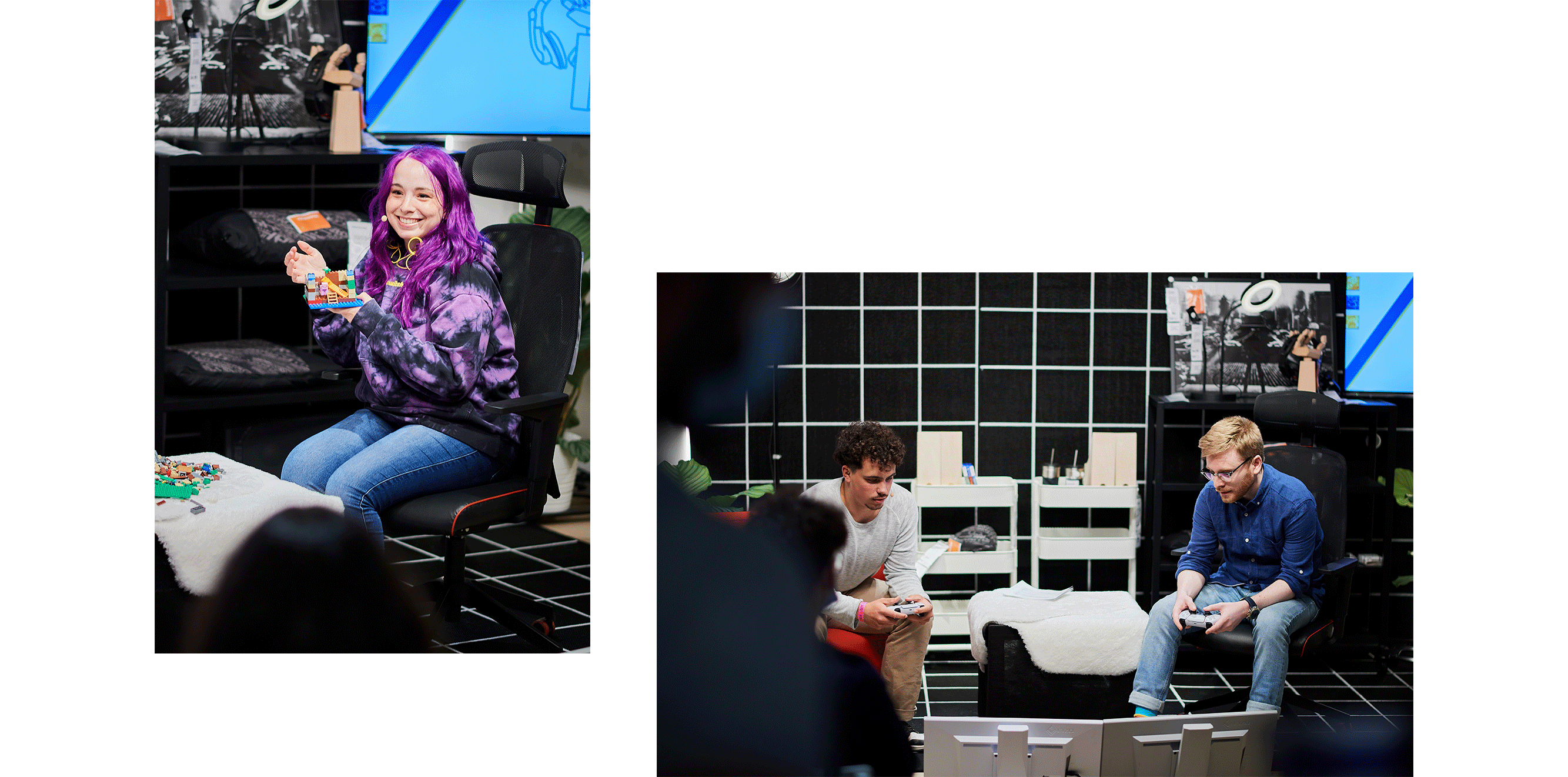 IKEA Game Night was the first of its kind; no precedent was needed. With no previous IKEA collections or events related to the gaming community, oona created its own benchmarks to start from. We emerged ourselves in the Belgian game scene, both online and offline. We did a deep dive in game shows, online tournaments, and professional championships. We quickly realized the significant impact of streamers with entertaining qualities and their influence in the gaming community during the research. The success of the streamlined event spread when IKEA launched the same concept in its affiliates across Europe. The Game Night was a perfect example of targeting an obscure audience and turning it into an impact case.
"
After being partners with IKEA Belgium for over 10 years, they keep on surprising us with unexpected collaborative collections. This in turn challenges us to stay on top of our creative game & dive into a totally new field of play in a credible way. Great to see how we created impact on a local level & were noted by IKEA on a global level.
— Manon Gerlo, Communications Manager