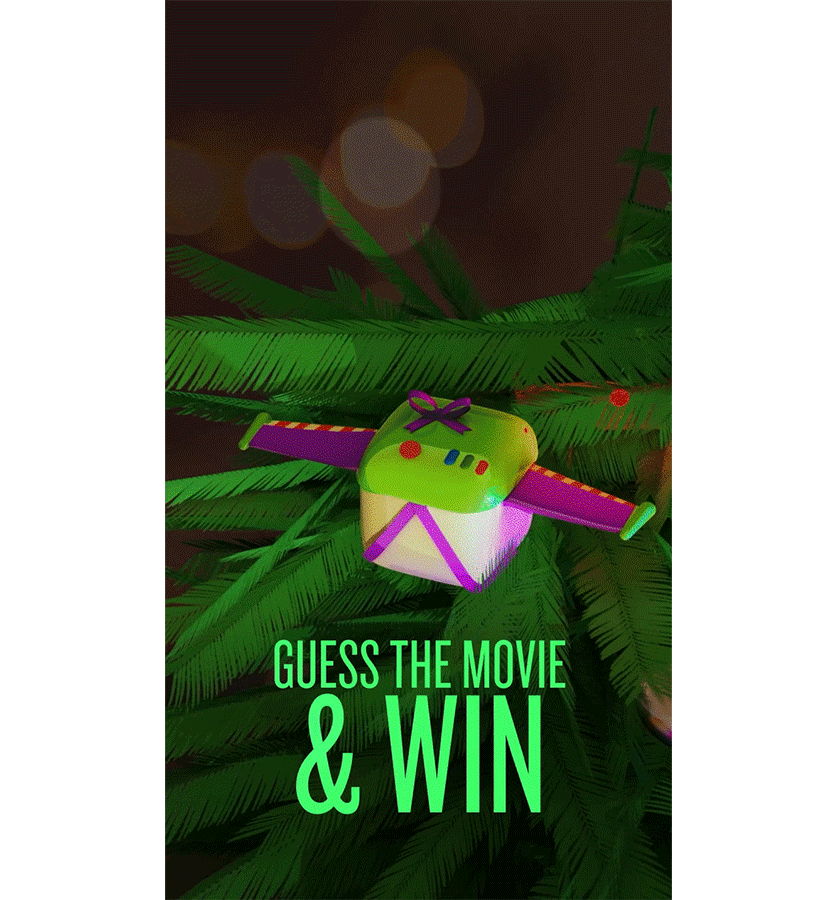 Together with the talented Belgian artist Caroline Vermeir (@studiocarohq), we built a beautiful advent calendar filled with pop-culture references on the @tadaamofficial IG account. The visual was a stunning Christmas tree chock-full of ornaments designed by Studio Caro. Each day, a new door opened, and customers could see what prize they could win. And in true collaborative spirit, oona's very own Social Creative, Niels Van Roy, brought these ornaments to life by animating them for Instagram feed and Instagram story posts.

By guessing the right movie or series reference in the comments underneath each post, TADAAM clients got the chance of winning amazing prizes. Ranging from Car Mounts for your phone to AirPods Pro, from JBL speakers to Whirpool washing machines, and, ultimately, a DJI Mavic Pro 2 drone. We had something for everyone.
We launched our advent calendar through a series of emails and steadily increased our IG following throughout the month. On day 1 of the campaign, we gained 250+ new followers. On the second day, another 200+ clients started following the Instagram page. Clients tagged friends, friends followed TADAAM and started tagging others. Throughout the 24 days leading up to Christmas, we doubled the TADAAM Instagram following.
"
The challenge here was to create content that would trigger TADAAM clients and would help them find their way to our Instagram page. By using all platforms, TADAAM could leverage for free since our budget was spent on Christmas Gifts.
— Pieter Van der Auwera, Growth Marketeer
Thanks to the Christmas campaign, we doubled the page following of TADAAM, while also growing the engagement rate. Our content received 264% more impressions than a typical month, and we reached 210% more accounts.
"
Businesses that focus on customer loyalty grow 2.5 times faster on average. This TADAAM customer loyalty campaign is an excellent example of how both a brand and consumers can benefit together.
— Sven Haenen, Communications Manager