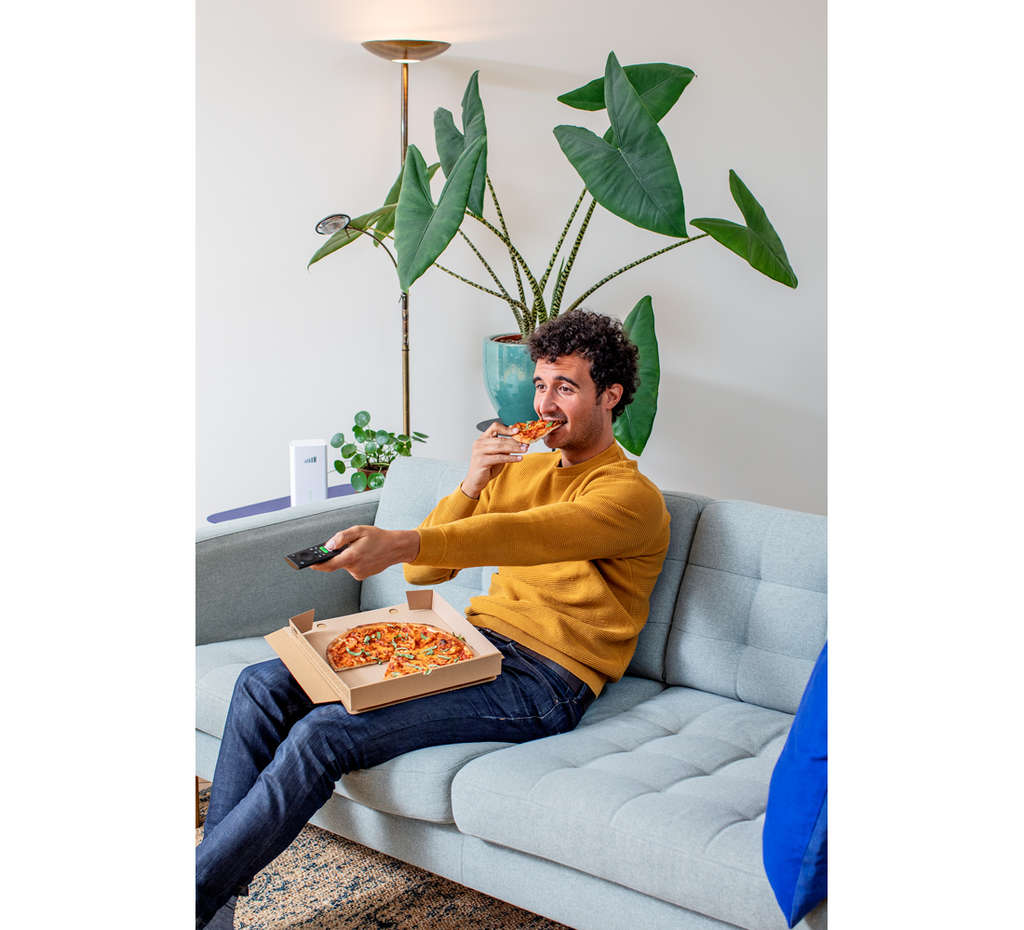 TADAAM, Telenet's disruptive TV and internet provider, challenges itself to innovate continuously. TADAAM started by asking one simple question: Why can't getting TV & internet just be as easy as ordering a pizza? Hello TADAAM, the one click-no hassle wunderkind of the telco industry. TADAAM, the Plug & Play internet & TV solution saw the light of day two years ago. To celebrate that, TADAAM wanted to go one step further and make the delivery process of internet & TV not only as simple as ordering pizza but also as fast! So, instead of their 24 hour delivery promise, TADAAM teamed up with oona to deliver internet & TV to Brussels residents within the hour and give them a free pizza on top. Oona was up for the challenge because who doesn't like free pizza and fast internet, right?!
"
"When I pitched the idea behind TADAAM to John Porter (CEO Telenet) two years ago, I asked him how great would it be to make ordering unlimited internet & TV as easy as a pizza to your home. With our 1H Delivery campaign, we turned the Belgian Telco industry upside down for a month by delivering TADAAM to all Brussels residents within the hour."
— Stijn Lefebure, Venture Lead TADAAM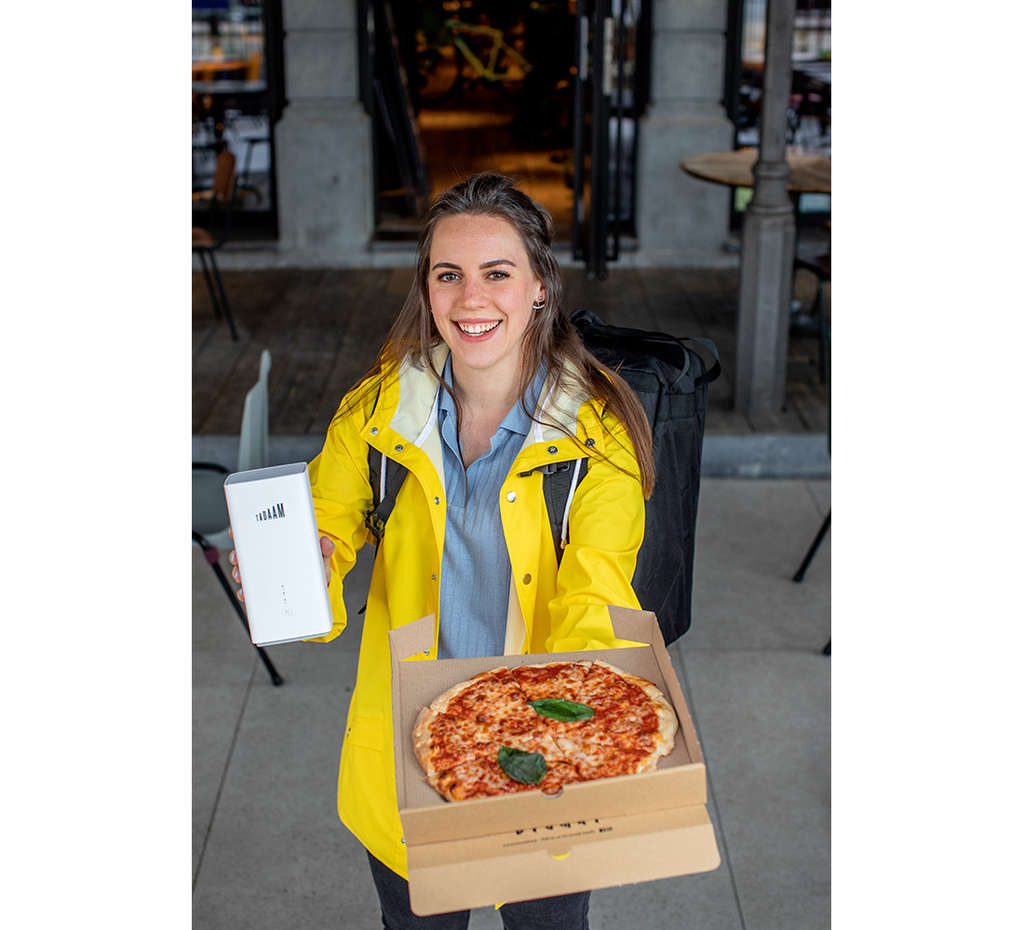 So oona's creative hub went ahead and started to look for possibilities to put this concept into reality. We stepped a bit out of our storytelling comfort zone because the logistics behind this grand idea were the core that would make or break this innovative campaign. However, a good story stays the ultimate word of mouth, and our connections in the industry paid off once again. We found partners in Otomat for the pizzas, Swapfiets for the bikes and Deltaworkx for the riders.
With the practical organization on point, it was time to get the campaign going both online and offline! For the online campaign, we made an announcement video casting TADAAM's own Marketing Manager as an actor. Since TADAAM is a start-up, all team members love to get involved in their own campaigns as much as possible. Over 1,5 M people saw the launch video, with 91% of them seeing it fully!

"
"I feel this project was a bit more out of oona's comfort zone, as in hardcore logistical planning is not the core business of the agency. Great to see oona can also support our wild ideas with a hands-on approach and work them out end-to-end with us."
— Kristien Vercruysse, Marketing & Communications Lead TADAAM
Since the news of the upcoming campaign was going around in the Telenet headquarters, we came up with the idea to make this campaign full circle by involving Telenet CEO John Porter. As said, so it was done: John Porter featured in our Press Release video - not as a CEO, but as a pizza delivery guy! Next to the online campaign, we also did a Door2door campaign with flyers and an Out of Home campaign with posters all over Brussels!

Our 1H Delivery Campaign crushed all expected metrics in terms of brand awareness, video views & reach. We're extremely proud that 91% of our audience saw the video entirely, which is a testament to both the entertainment value of the video as well as the carefully selected audiences.
And the most important metric? The happy faces when we delivered their TADAAM within the hour, pizza included.