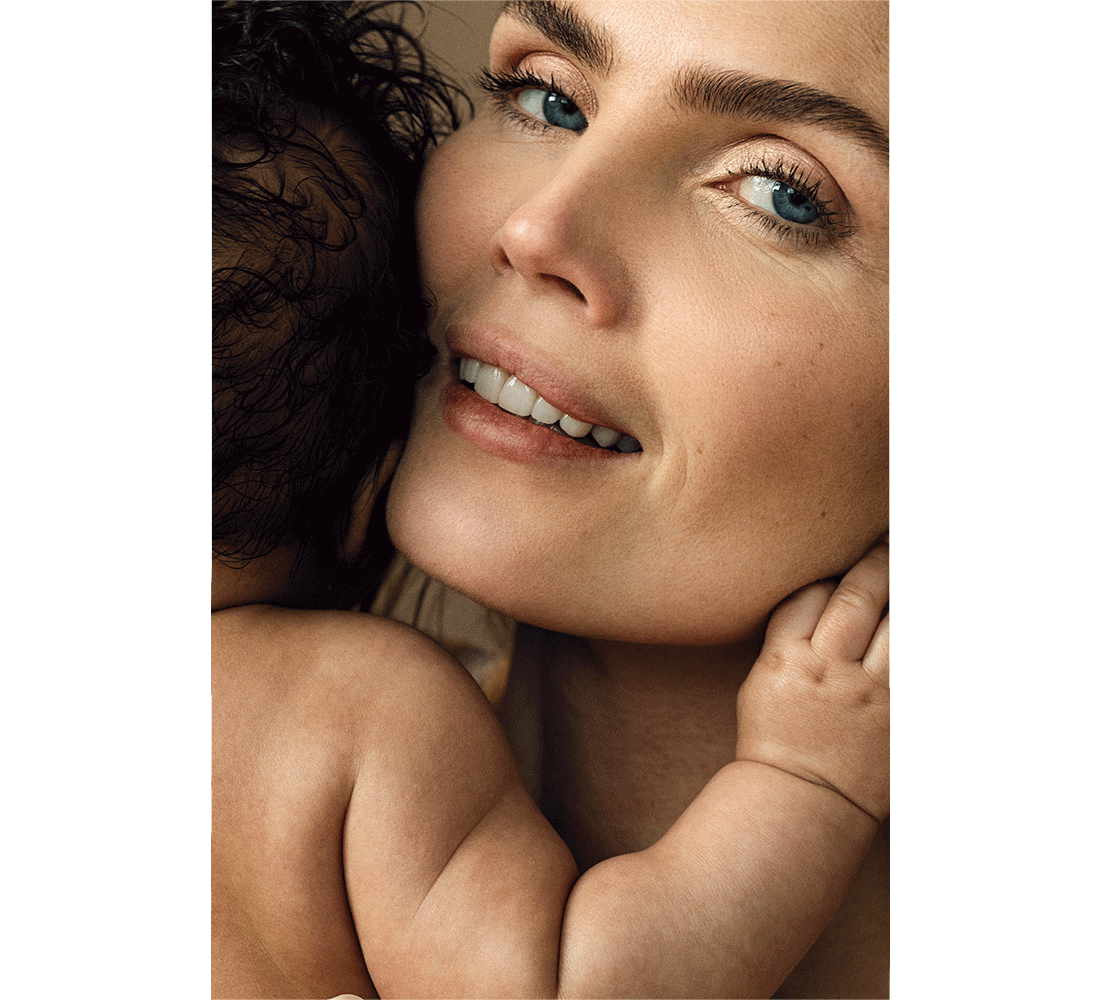 Your skin is powerful. A simple touch can create a bond, give you a feeling of security and heal illness. This claim is the blueprint of premium personal care brand Sanex. For the 'Your Skin is Powerful' campaign, we wanted to showcase that skin is powerful in numerous ways. We worked out the complete concept for Sanex #YourSkinIsPowerful campaign, from the creative direction to the production. Stellar proved once more to be a valuable partner when it comes to influencer selection.
A curation of four conscious skin ambassadors - model Kim Feenstra, actrice Pip Pellens, beauty blogger Vera Camilla & radio host Fien Vermeulen - opened up about the emotional bond they share with their skin & the power of skin-on-skin connections. In this way, the power of the skin is brought not only forward visually but also vocally. We used these personal skin stories of the individuals to create a powerful poetic voice-over. The personal and vulnerable stories, in combination with the intimate imagery made this campaign as real as it can get.
"
Skin-on-skin connections are vital to both our physical and mental health. Since skin is the largest organ of the human body, it's important to take care of it and give it everything it needs to respect it and stay healthy. Our skin is also the organ with which we enable meaningful connections. It makes us able to feel other people, make them feel safe, loved, trusted and provide comfort. That's why our skin possesses a power that is mostly underestimated.
— Sanex
For the photo shoot, we selected photographer Elisabeth van Aalderen who celebrates skin and bodies on the daily by capturing skin artistically and powerfully. Bodies touching, arms stretching, face aging, scars showing, freckles glowing… For the video shoot, we selected Christiaan Grammer, who poetically captures film. Wide and close shots of different individuals or duos in a clean and minimalistic setting, where the emphasis lies on the persons and their skin. Using natural light, white background and simple attributes. In the skin diaries, words resonate perfectly with shots and the viewer gets carried away from the first second. By the end of the clips, the viewer comprehends the true power of skin.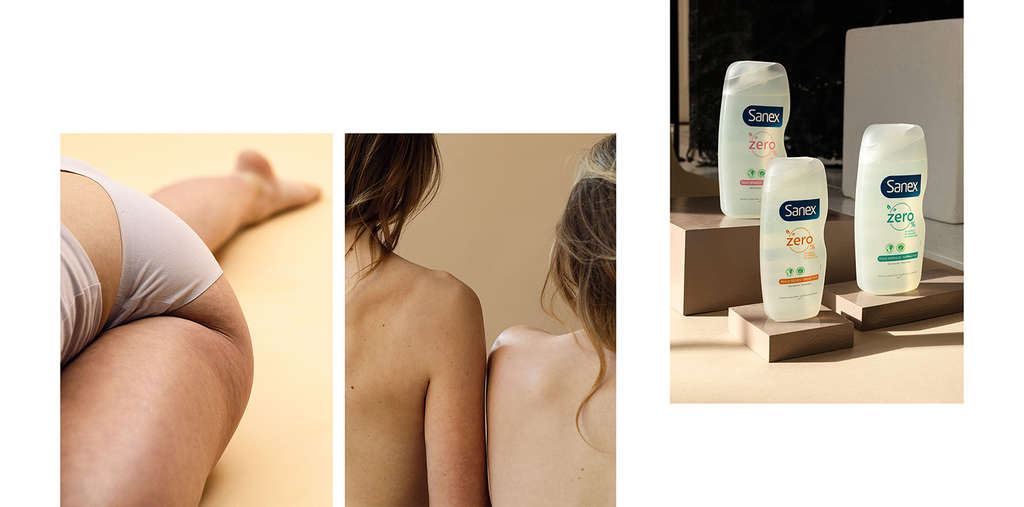 "
We need to rebrand vulnerability and emotion; it truly is a superpower and opens up the possibility of real human connections.
— Claire Trienekens, Creative Director