Fifteen years of history. So much to tell. For over 15 years, oona has helped build Nike's positioning across technology, design, and marketing. We've organized on and off pitch campaigns for the company that was named after the Greek goddess of victory. We made a sports shoe become a symbol of the just do it mentality. We put yoga on the Belgian sports map. And we now picked a few noteworthy campaigns from the early days to get you on track as well.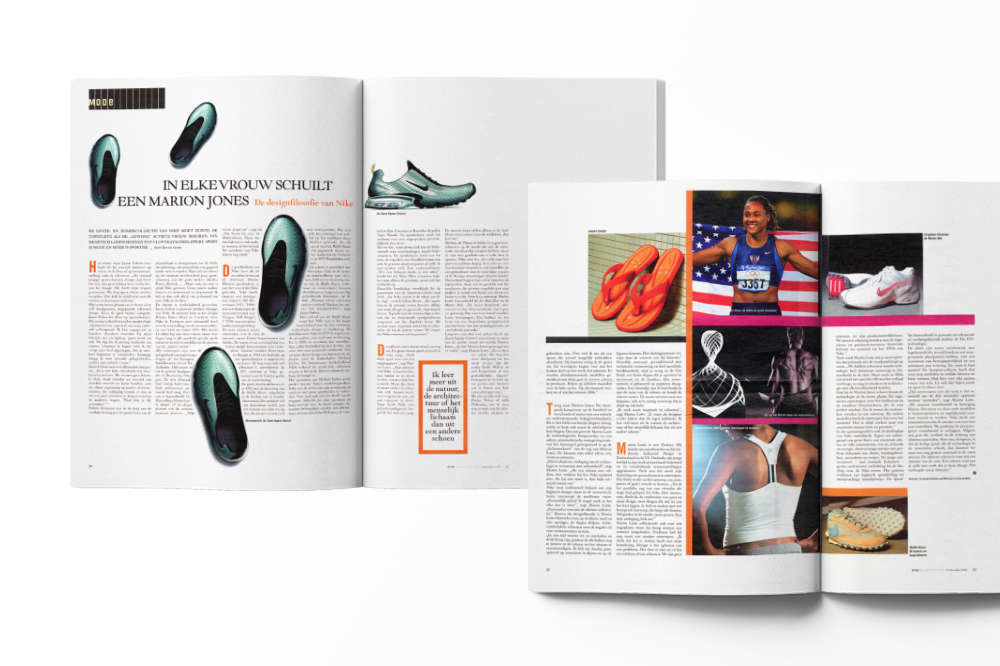 13.12.2003 - De Standaard, Lieven Sioen – In elke vrouw schuilt een Marion Jones
The Nike woman is every day's athlete. Both in the presentation of Nike's women's collection for 2004 and in the accompanying article in De Standaard about its design philosophy. With this spring and summer collection Nike should appeal to top athletes and normal active women. From high-tech running shoes to casual beach slippers: sport is fashion, and fashion is sporty. Over the past twenty years, the athletic shoe has progressed from running track to casual streetwear, eventually becoming a sought-after fashion item. This story, together with Nike's heritage, was brought by us in De Standaard on 13.12.2003. This marks the beginning of a long-lasting collaboration with the Blue Ribbon Sports company.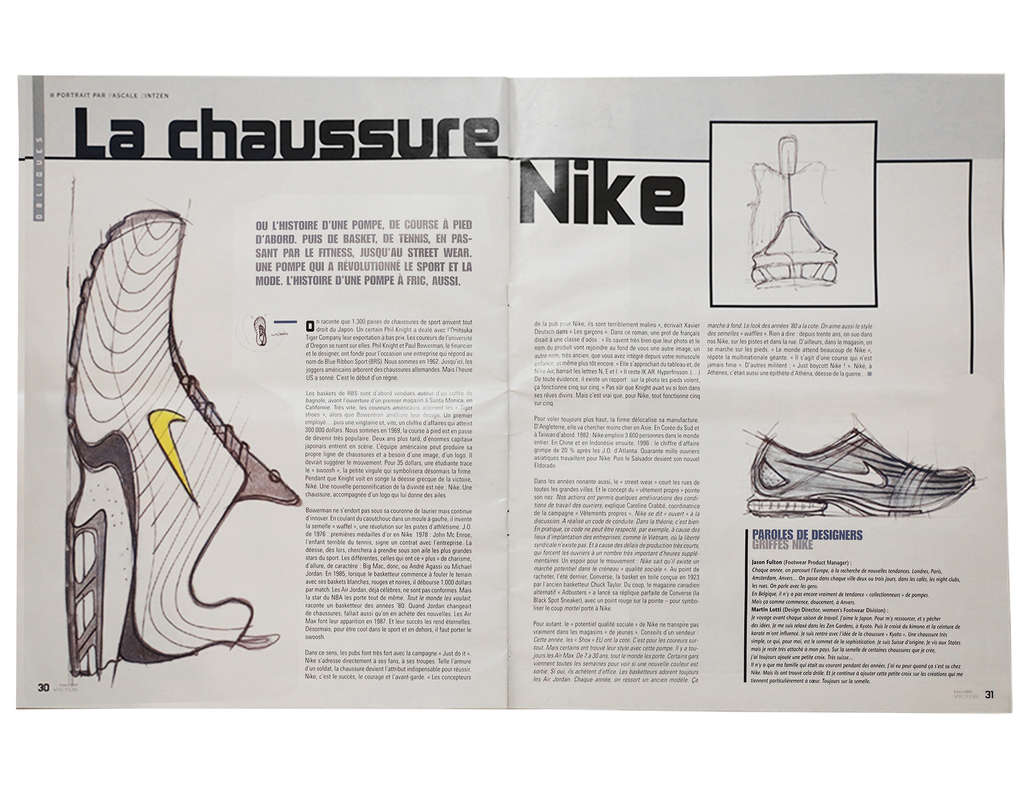 06.03.2004 – Victor, Pascale Zintzen – La chaussure Nike
We negotiated interviews and an exclusive article in Victor for the second state-of-the-art piece of content. Nike is successful, courageous, and avant-garde. And this article talks you through the journey of how Nike evolved from a two-person business to a global player with streetwear clothing worn in all major cities. From the very first Tiger shoes of Phil Knight & Paul Bowerman, over the Waffle shoes, to the Air Jordan & Air Max. The article in Victor sketches the start of a real movement, designed by Jason Fulton & Martin Lotti.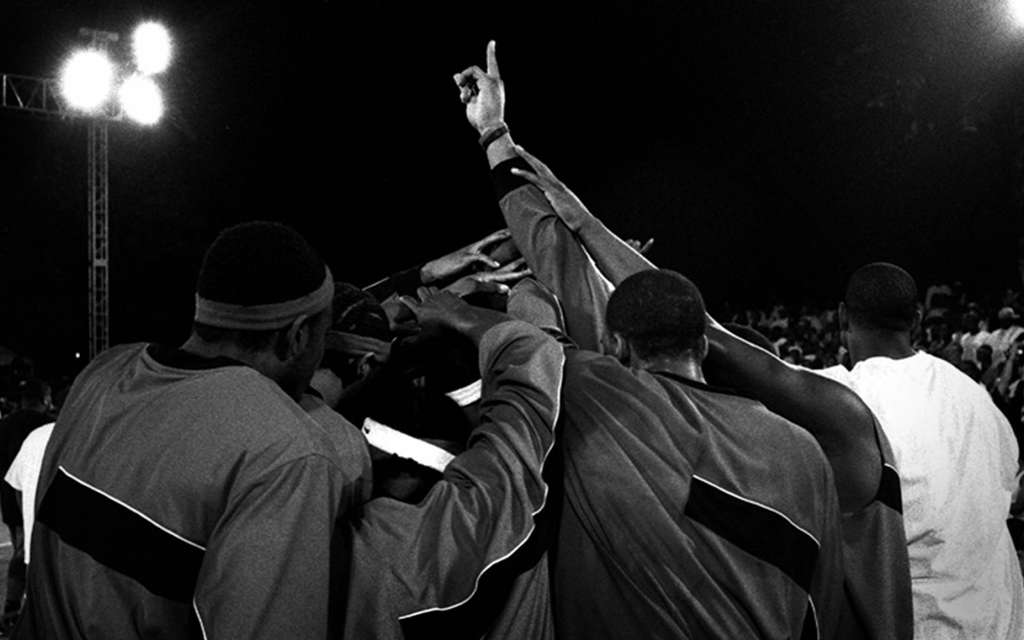 03.09.2004 - Nike Battleground - Tour&Taxi, Brussels
Ball or fall. That was the motto of the Nike Battleground, an on/off-court basketball festival that took place in Tour&Taxi, Brussels. Thirty-two competitors, who all had been given a nickname, took part in this one-on-one tournament. Tony Parker, accompanied by his brother TJ, was one of them. Our very own Belgian Ann Wouters was there as well. Together with some first-class players such as Sterk (Bree), Van Der Jockheyd (Ostend), and Loubry, in addition to local, talented streetball players from the black community, they turned the event into a real spectacle. Performances of Starflame, Magic Freestyle, and TP's interviews and basketball training made this a one of a kind event.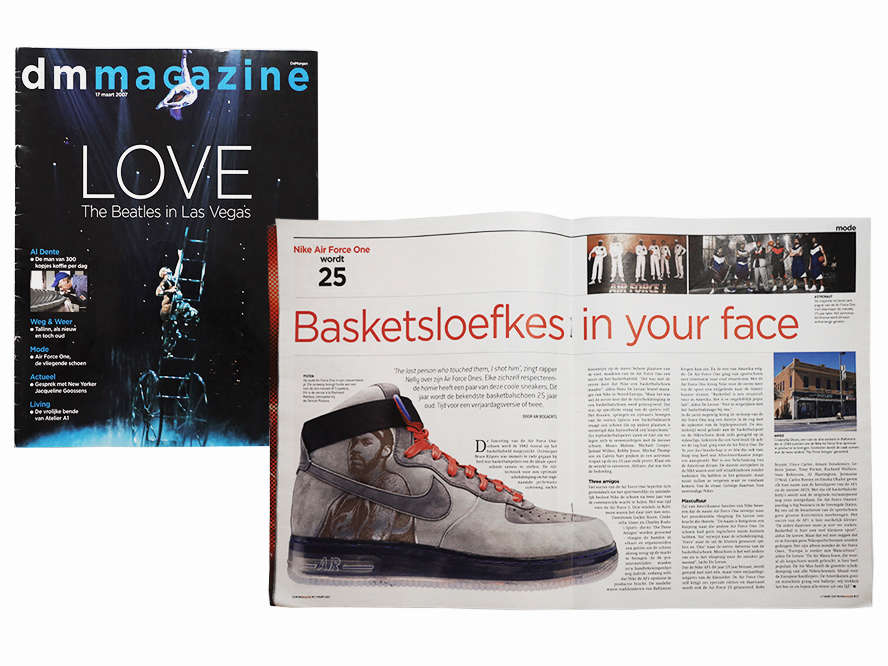 17.03.2007 - DM Magazine, An Bogaerts – Basketsloefkes in your face
In 2007, the most famous basketball shoe turned 25 years old, the perfect time for two Air Force anniversary releases. While Air Force 1 got six special editions for the occasion, the Air Force 25 was launched as well. Kobe Bryan, Vince Carter, Amare Stoudemire, Le Bron James, Tony Parker, Rasheed Wallace, Nate Robinson, Al Harrington, Jermaine O'Neal, Carlos Boozer; and Emeka Okafor each gave their name to the releases of the AF1 and the new AF25. In America, these hard knock life & in-your-face shoes are seen as a true embodiment of the American dream. In Belgium, however, their anniversary was celebrated with an in-your-face article by An Bogaerts in DM Magazine.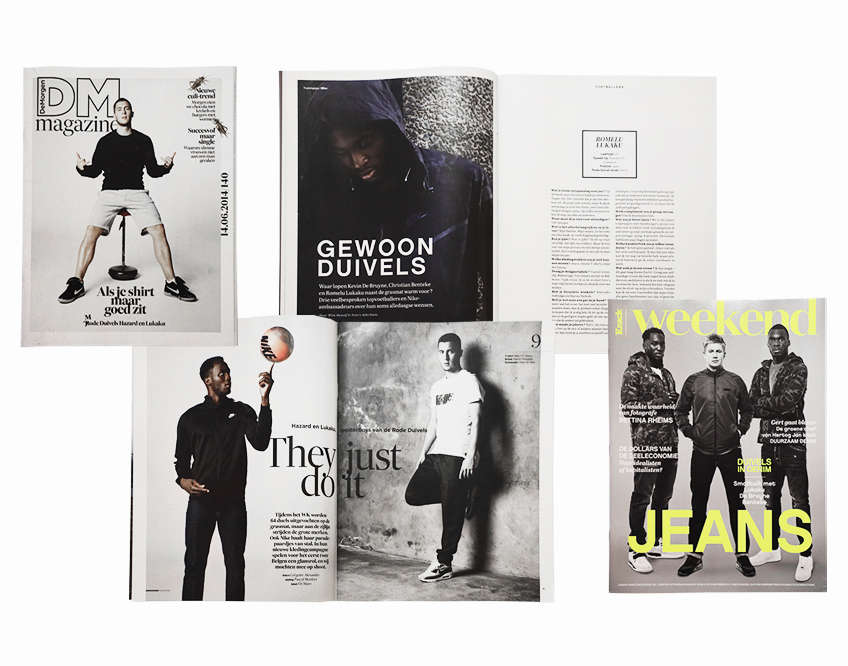 14.07.2014 - De Morgen Magazine, Els Maes – They just do it // 23.09.2015 - Knack Weekend, Wim Denolf - Gewoon Duivels
During the World Cup, 64 duels are fought on the field, the big brands however compete on the sideline. Nike also brought its flagships with its #riskeverything sportswear collection Nike F.C, two cover stories in De Morgen Magazine and Knack Weekend. Both with an exclusive shoot and personal interviews. Read the articles and get a glimpse of the everyday life and wishes of Eden Hazard, Kevin De Bruyne, Christian Benteke, and Romelu Lukaku.


Eager to know more?
Get in touch!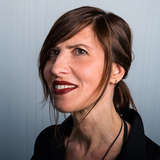 Birgit Hubloux
Founding Mother - She/Her