oona and Mr. Suisse: it's a partnership the way we like it. It's long-term, they trust us with their brand (and heart), and there's gourmand cheese involved. Cheeses from Switzerland, responsible for promoting Swiss cheeses in Belgium, counts on us to enforce their market position. Swiss cheeses are a niche quality product in a very saturated industry, which calls for a creative strategy. And we went all out. We opened a croque monsieur pop-up bar, set up collabs with chefs and cheese masters, real experts, and organized Swiss cheese masterclasses.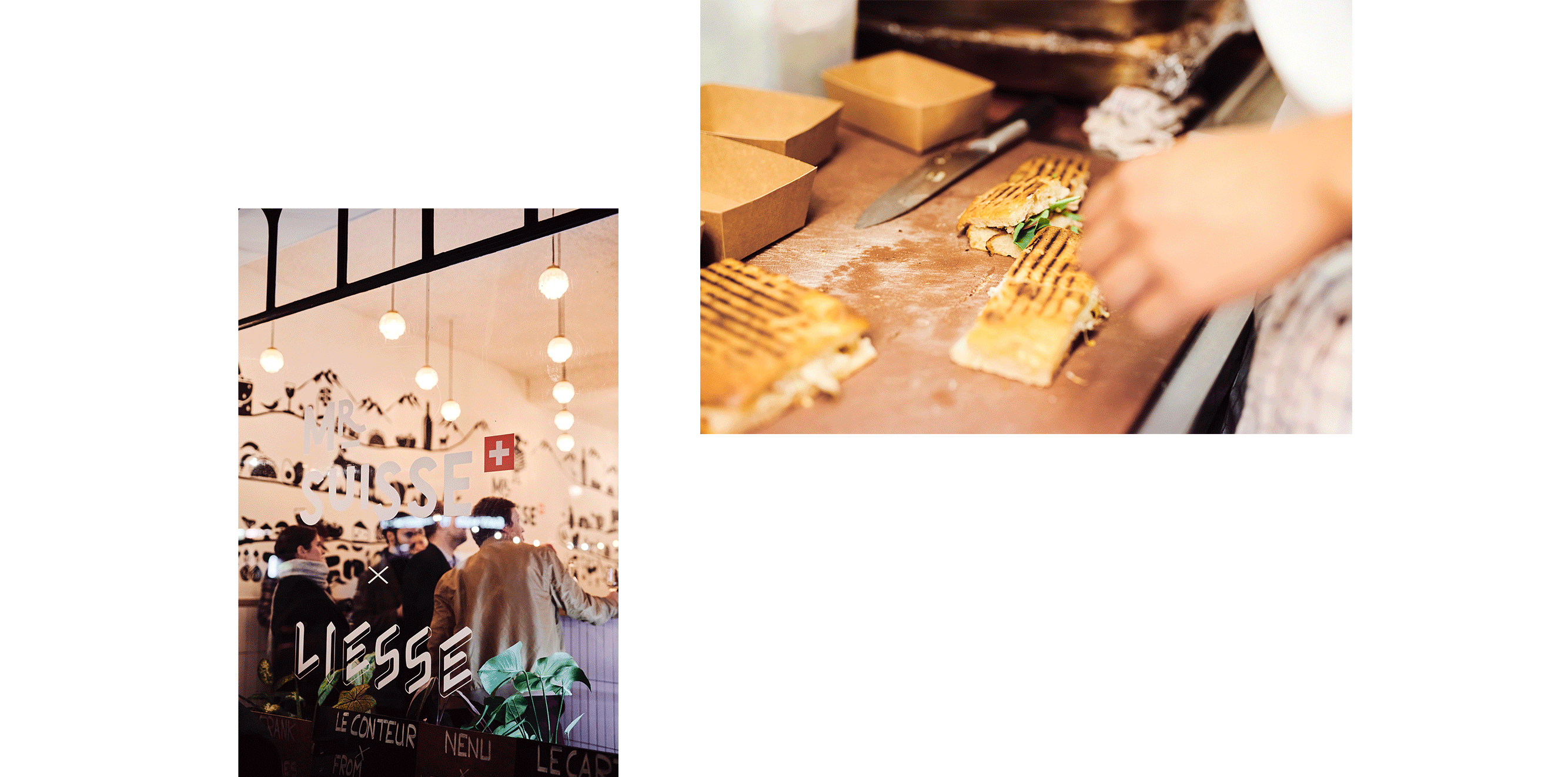 The vision
Simply sharing recipes with the press would have been one way to do things. But we wanted to have a more lasting impact. So we asked for a bit of trust—and got plenty. To earn the media's attention as well as the influencers', we focused on engagement and authentic content creation. Looking at the current vogues, we decided the croque gourmand was the perfect trend to surf. That's why we joined forces with chefs, cheese masters, and Brussels' Kitchen, the Brussels' local foodie community.
The approach
Our strategy had three cornerstones. First, there was the importance of a local story. Something we always look for, and find. We teamed up with Liesse, a fully-equipped culinary hub where aspiring chefs try out innovative concepts. Together, we opened a croque pop-up bar for six weeks called Mr. Suisse in cosy St-Gilles, Brussels.
Cornerstone number two: authenticity. Every week, a chef and a cheese master teamed up to cook up three head-turning croque-recipes in our pop-up. Above all that cheesiness, we organized Swiss Cheese masterclasses to teach consumers why quality is worthy of a higher price tag. This way, we leveraged the impact of these creators of 'real' content. Not just buzz, but a good product to begin with. That's the way you start a story.
Last cornerstone: durable relations with all parties involved. Be it with our client, the chefs and cheese masters, Liesse, or local influencers such as Brussels' Kitchen. We laid out a firm network we can rely on for future projects. Priceless.
"
"We've made Swiss cheese fresh again, giving it its rightful place among other trending foods." For us oona is right on top of what's happening—in fact, ahead of the curb. Combining that with a spot-on strategy and respect for the product, and you've got yourself a winning team."
— Vincent Bresmal, Country Manager - Switzerland Cheese Marketing Benelux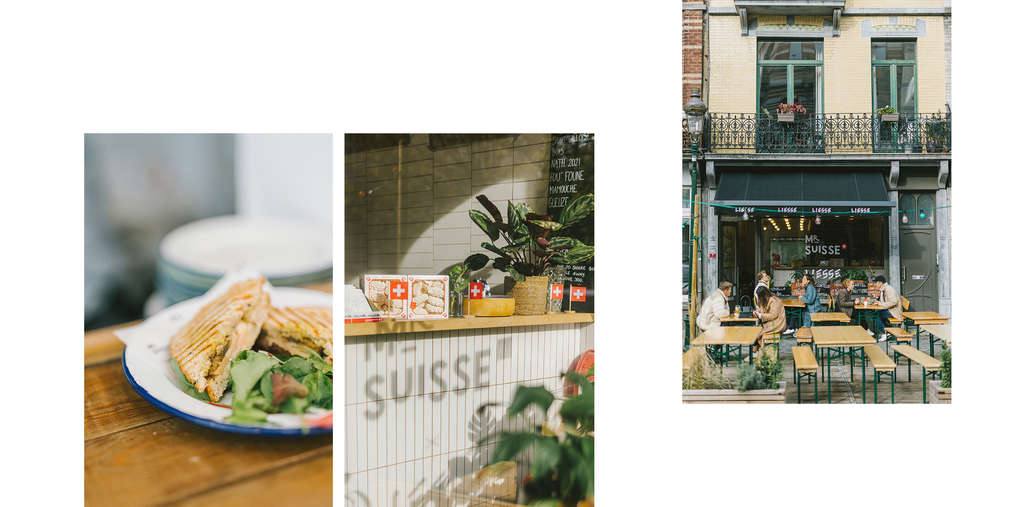 The impact
With the opening event on October 12th, 2021, we got off to a flying start. Attendees got to know the product as well as the chefs cooking with it. Those who didn't make it, were able to follow the social influencers' Instagram Stories. The pop-up bar was a hit, with approx 600 croques munched per week. This was word of mouth taken to the next level.
While we were happy for the pop-up to double as a successful restaurant, a long-term impact was what we were aiming for from day one.
In retrospect, we delivered on the client's request to have people get to know Swiss cheeses a little better and planted a seed of affinity with the product. A seed that can continue to grow in the future, within the local foodie community and beyond.
The bold choice to not just hand out recipes to magazines but create a lasting experience and tasteful acquaintance instead, landed us a vibrant network of cheese lovers and some well-deserved fame for Mr. Suisse's cuisine.