Samsung knocked on oona's door because they were about to launch their new Galaxy Buds Pro. They wanted oona to offer them a creative idea to highlight the USPs of their earbuds with an incredible campaign. As a creative agency, we didn't only present a creative idea, but we produced the campaign video too. On top of that, we managed the influencer aspect and the reporting. Oona really offered them the whole package. With the Galaxy Buds Pro, we wanted to focus on the quality of sound and the active noise canceling feature (ANS). ANS creates an immersive sound experience that connects you to both the outside world and your own inside world. The challenge was to visually portray this contrast, making content that isn't technical but rather experiential. That's exactly what we turned into the baseline of the campaign: "your own world is your best world."

"
It just felt right to create a campaign in which we could highlight the featured product so beautifully but could also align this with a socially relevant topic.
— Claire Trienekens, Creative Director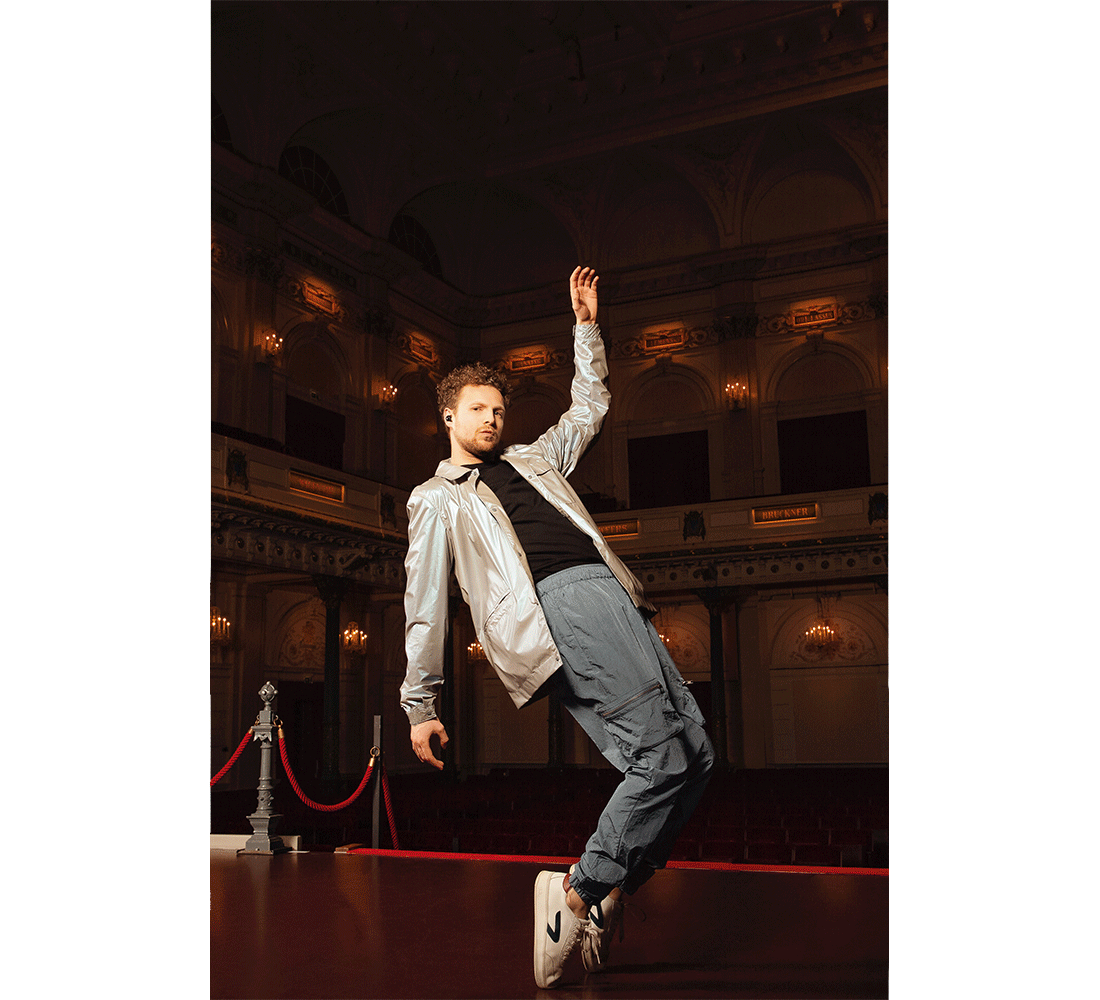 We started the campaign when clubs and stadiums were empty. The music temples that were used by cheering music lovers, were suddenly abandoned. That's exactly why we shot the campaign videos in the empty Concertgebouw and the Olympic Stadium. Unique locations became the perfect place to experience The Galaxy Buds Pro. The nostalgia of the concert hall evoked special feelings of immersion. So it became a decor where the main ambassadors of the campaign got to lose themselves in their music.

The Galaxy Buds Pro didn't have to depend on a cheering crowd because the sound quality ensured the same experience of adrenaline. Besides this creative concept, oona also supported the local hospitality community during these extreme times. We put the empty clubs and stadiums of Amsterdam in the spotlight. 'Cancel your world to elevate your mood' became a motto to highlight the pandemic positively.
"
Shooting on locations, such as Concertgebouw & Olympisch Stadion, would normally never be possible, but Covid-19 made it a reality. It gave this campaign an extra 'awe & wow' feeling.
— Heleen Lalisang, Communications Manager
With this campaign, we proved that highlighting the USPs in a creative way works. We also learned that using current topics, such as the pandemic, can be successful if we give it a supportive twist. From creative pitch to production, offering all-around services allowed us to highlight the brand and its USPs perfectly. On to the next all-around oona campaign!