Sexual harassment in public spaces is one of the biggest problems facing individuals worldwide. In the past year alone, one in three women has experienced sexual harassment in a public place at least once. Shocking numbers but also harsh reality, a reality our longtime client L'Oréal Paris wanted to do something about. This is why in 2020, Stand Up came to life: a training program designed to help prevent street harassment and build safe, inclusive spaces for all, powered by L'Oréal Paris in partnership with the NGO Hollaback! After this international launch, the L'Oréal group asked oona.agency to develop a local PR approach. What started as a small brainstorm in our HQ resulted in an XXL activation driven by local changemakers.
"
Beauty goes far beyond appearance for us. It's about feeling good and self-confident. Feeling safe is an essential part of that. With the Stand Up program, we want to go a step further and make a real difference.
— KLAUDIJA TOMSIC, GENERAL MANAGER CONSUMER PRODUCT DIVISION L'ORÉAL BENELUX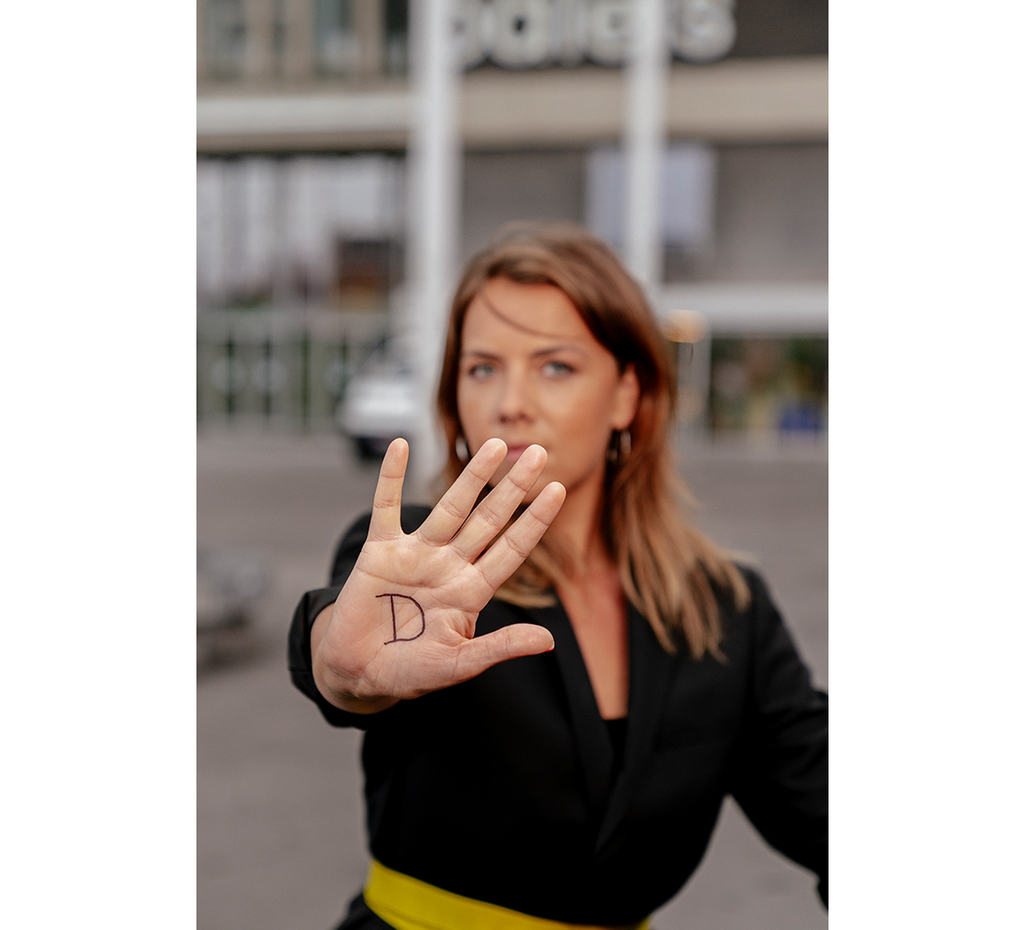 Primarily we wanted to find a credible partner to develop the Stand Up program locally. This is where Brussels' renowned nonprofit 'Touche Pas à Ma Pote' (TPAMP) came into the picture. Ever since 2012 TPAMP has been combatting sexual harassment in Belgian public spaces. Together with the networks of expert associations of the 'Conseil des Femmes Francophones de Belgique' and the 'Vrouwenraad', TPAMP successfully rolled out the Stand Up program throughout Belgium. During the first month already 300 people learned how to safely intervene when they are a victim or witness to harassment in public spaces.

Credible partner? Check! Next up we wanted to create locally relevant content to raise more awareness. Since the initiative was already launched internationally, we needed to add an extra layer of interest. We injected recognizability into the global campaign by sharing the stories and faces of Belgian victims of street harassment. Therefore we collaborated with 3 key opinion leaders - Flo Windey, Leen Dendievel, Sophie Pendeville - and 9 volunteers.
Their stories were translated into visual campaign assets we shot in the streets of Brussels & Antwerp, in places where street harassment is most frequently reported. Think; public transport spaces, bar areas, gyms, etc. Together with the visuals, we collected interviews of the 12 campaign faces to tell the different stories. The local visuals & interviews became the foundation of the Belgian campaign.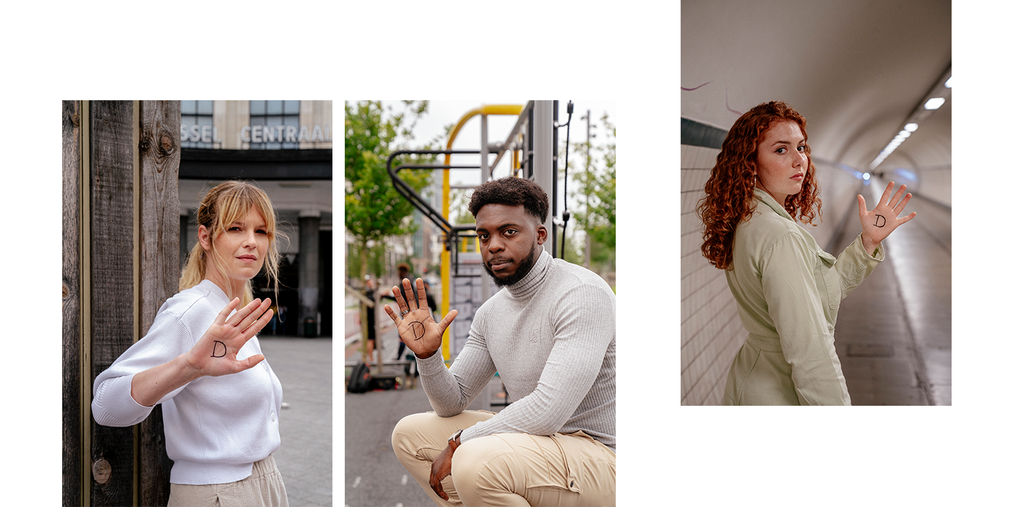 "
Having my personal street harassment experiences, this project was close to my heart. The different testimonies showed that harassment takes different forms and that taking action (also as a bystander) is extremely valuable. Creating educational tools on the small gestures that can make the biggest difference is a starting point.



— AMÉLIE WATERSCHOOT, COMMUNICATIONS MANAGER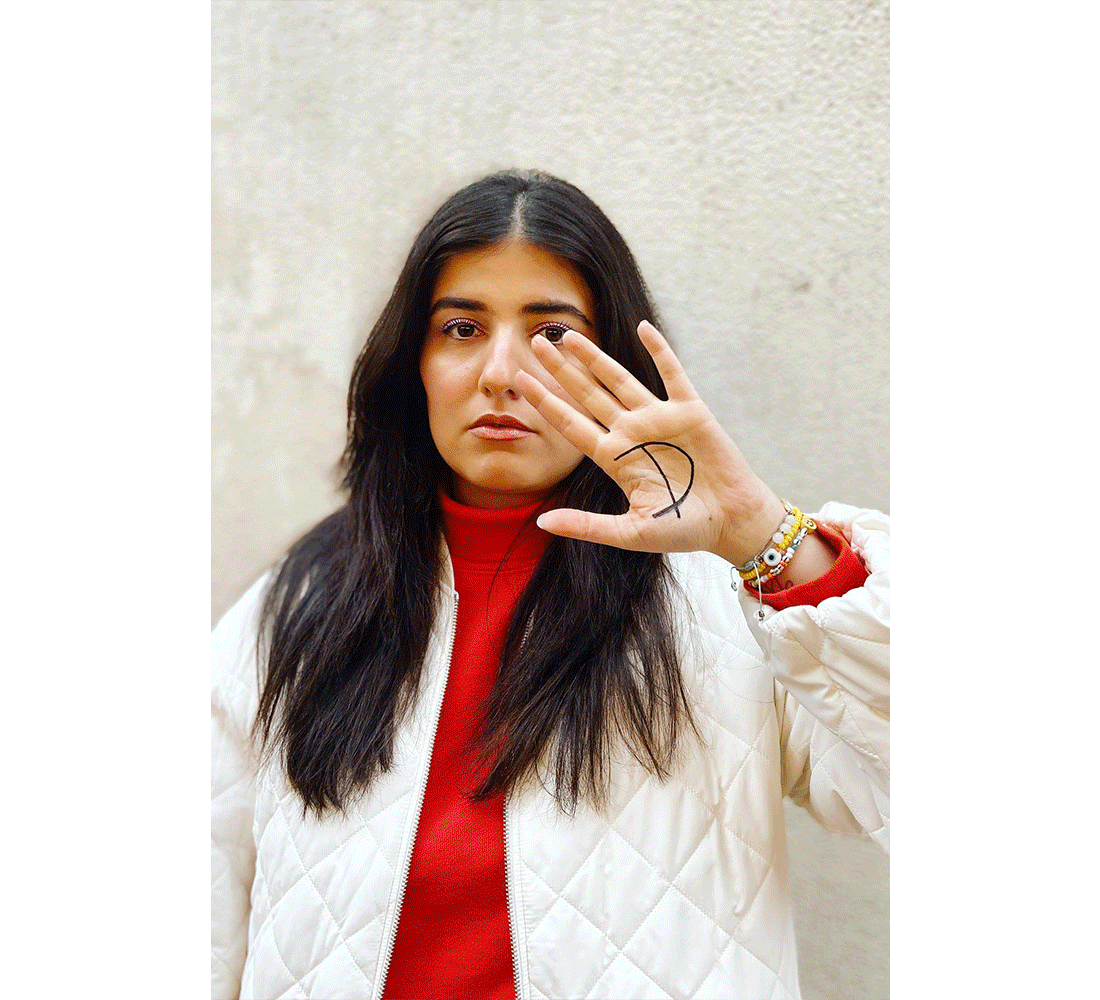 Last but not least; the launch of the Stand Up program and getting it the necessary visibility in the press, social media, and most importantly on the streets. Due to COVID19, we had to think outside of the box and come up with creative alternatives. oona tackled the challenge - to recruit as many people as possible for the free training sessions - with a solid PR approach complemented by a strong media plan. We advised L'Oréal Paris to set up a media campaign in two stages: a guerilla marketing campaign through out-of-home advertising.

By working with shocking statistics ads about street harassment we managed to raise awareness & spark curiosity since no mention of the L'Oréal Paris brand was to be found on the posters. The second stage consisted of a 360° digital campaign to motivate people to follow the free training offered by TPAMP. We used International Day for Elimination of Violence against Women as an important top topical to roll out the digital awareness layer. On top of the local content we created with known and unknown faces, we asked a selection of vocal influencers to post a picture to announce their involvement in the Stand Up movement and encourage their followers to join the free training.
oona has always been big on local storytelling and connecting the right communities, but we brought this expertise to another level for this project. Not only did we create a local translation in the form of media & influencers, but we developed a meaningful and long-term partnership between our client and a local NGO. Finding a local community is one thing, but by partnering up with TPAMP, we also reached policymakers and politicians who can translate the ambitions of L'Oréal Paris into effective change.