BYE BYE VIDEO ... HERE COMES AUDIO
Club… what? Clubhouse is an audio-only platform launched in 2020. The way of working is easy peasy: someone starts a conversation in a "room," and other people can join if they want to. These participants can have a say or simply listen to the discussion. Clubhouse has a lot of potential, not only because it's trending at the moment but it's also the first social media platform that doesn't focus on visual aspects.
Besides that, Clubhouse creates a great chance to deep dive into certain subjects, which isn't always possible on other social media platforms. Okay, I hear you thinking that video is also a way to deep dive, but you forgot that audio is less expensive. Furthermore, Clubhouse gives you the chance to talk with people you might never get the opportunity to meet in real life. Honestly, who doesn't want to have a chit-chat with celebrities such as Drake, Oprah Winfrey, Elon Musk, …
Although this application sounds great, it also has some little things you might want to watch out for. First of all, you need an invite from another Clubhouse member and, secondly, an Apple device to become a Clubhouse user. Moreover, there are basically no rules on Clubhouse, which makes it hard to exclude certain negative opinions such as hate speech, racism, discrimination, etc.
The key to setting up campaigns and host talks on Clubhouse is to avoid making it too formal. Chit-chat style is definitely the way to go here! Think of it like a podcast but live and interactive. How fun! From sharing beauty routines and morning routines, to talking about fashion trends and dilemmas. Anything is possible on this audio-only platform. There are many opportunities on Clubhouse for PR. What about clubhouse press conferences? Before Corona, journalists always physically attended press conferences or followed them via livestream. We noticed that due to Covid, a lot of these physical events aren't necessary anymore. You now have the option to organize events online on Clubhouse. And it does not end there! There are so many other possibilities, think off: Clubhouse VIP experiences, webinars on Clubhouse, customer services, …
Spotify and LinkedIn are also jumping on the train for audio talks, so be ready for a generation of content creators that are valued for their words and not for their looks.

Read more about it here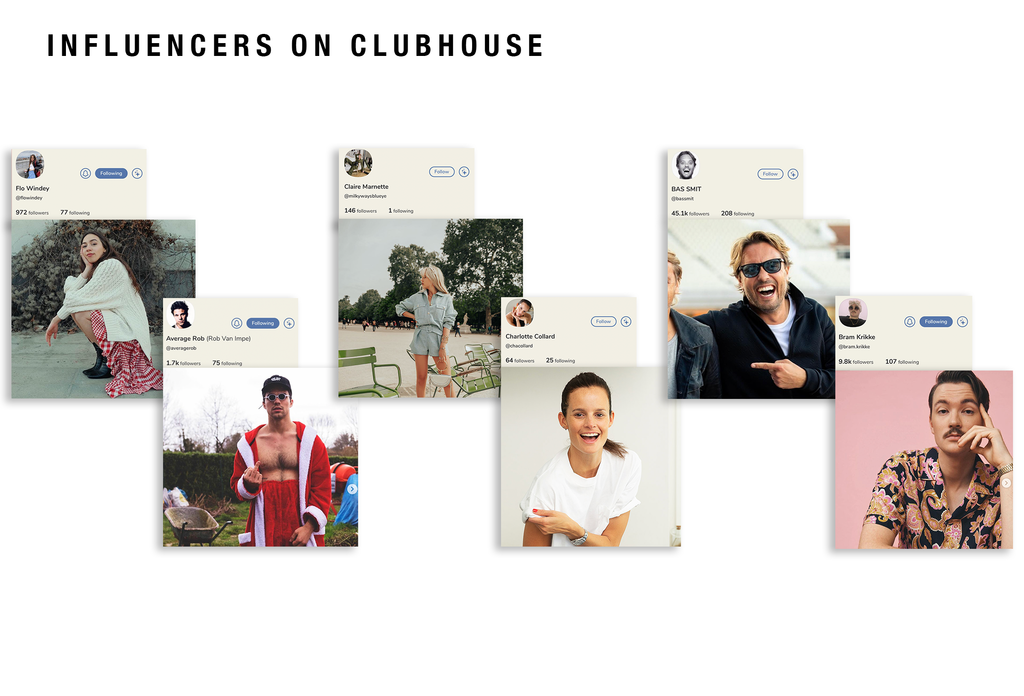 MISS RONA BRINGS PEOPLE BACK TO STRAVA
Even though we were thinking Miss Rona only brought misery, she also brought us something positive, namely the rebirth of Strava. We must confess that Strava doesn't sound like the sexiest platform, but there is a lot of potential. At first, the platform was only used by real athletes, but due to the pandemic, everyone else found their way in. You can track 33 different sport activities to suit all tastes. With 55 million users around the world, the app is still growing every day. The possibilities are endless: join a club, join a challenge, engage with other athletes and friends, ... There is the option to give each other kudos (yes, kudos - likes are too mainstream) and of course, don't forget the most important thing: motivate each other.
A big pro is that Strava has a business page where you can ask them to help you set up a challenge matching your desires. It is also really easy to interact with each other, you don't even have to do a real sports activity. Just post a picture or react on someone else's. There are many opportunities for different kinds of brands to set up campaigns on Strava, not only sportswear, but also food and beverage. Anything is possible. We will end this part with the biggest pro of all; research has shown that people are happier after using the app! Yes to app endorphins!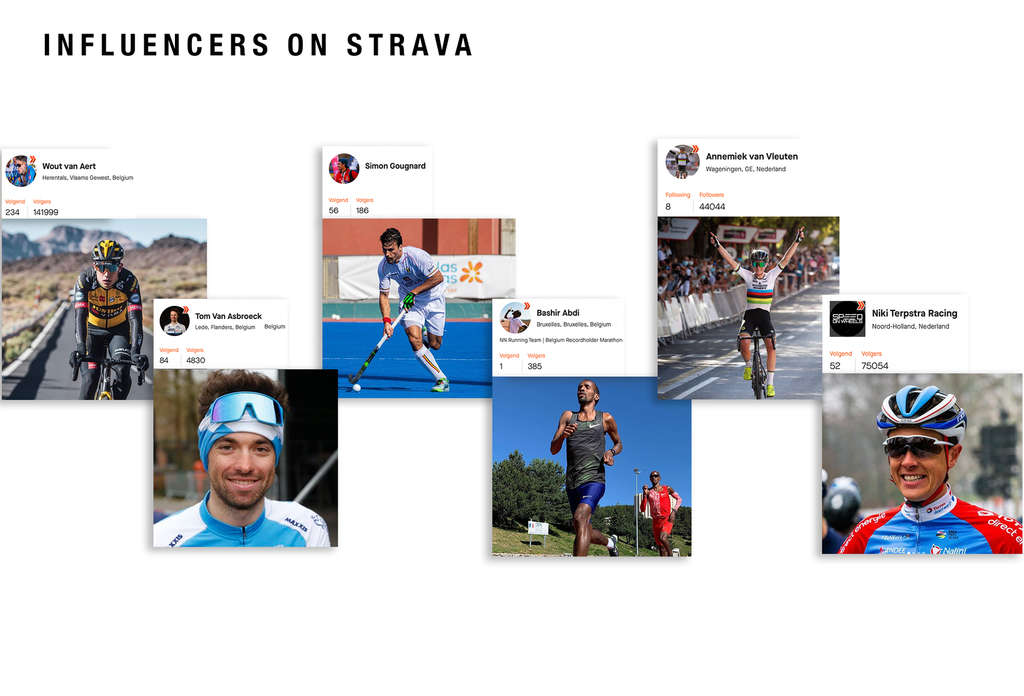 ONES TO WATCH
New social media platforms are growing faster than your favourite shrooms. Although, not all platforms have crossed the great pacific yet. Hot tip: Keep your eyes open for these: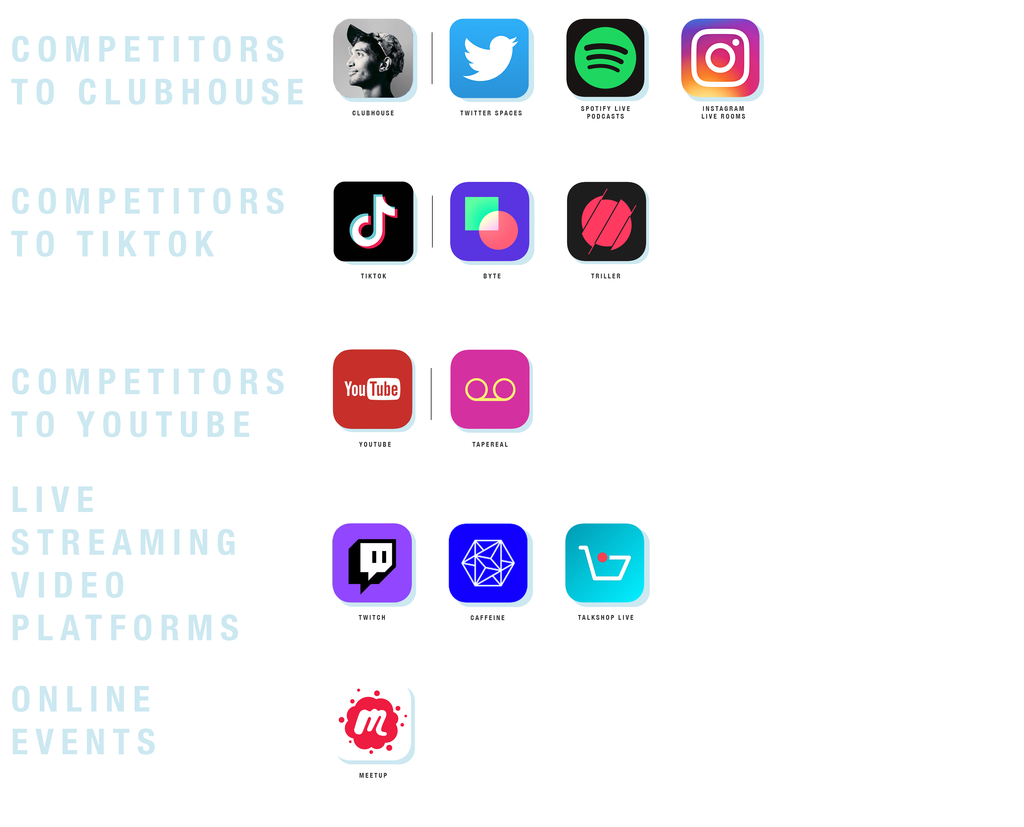 If you decide to work with a new social media platform, make sure you still reach the right audience. In the beginning, even popular influencers will not have the same reach as on Instagram. In this case, always ensure a link from a traditional medium to the new platform.

CREDITS
Rani Van Laeke, Féline Lieben, Nathalie Van Hauwe & Margot Vancraeyveldt.
EAGER TO KNOW MORE?
Get in touch!