MICHELIN STAR THREE-COURSE MENU FROM THE COMFORT OF YOUR COUCH
Scallops from Dieppe in Normandy, combined with fennel, black radish, and crustacean oil with white truffle flavour. A mouth-watering dish that will delight the palate. But let's keep it real, the chance of you or your sweetheart conjuring up this gastronomic masterpiece in your kitchen isn't that great. Luckily, though, two-star restaurant Comme chez Soi have jumped on the takeaway bandwagon!
🍽 What's Cooking?  **Michelin star chef Lionel Rigolet has developed a takeaway menu with Swiss Gruyère AOP. Yes, there is a god and he goes by the name of Lionel Rigolet! You can pick up all takeaway dishes from Lionel on Fridays & Saturdays, or have them delivered to you by the Comme chez Soi taxi service.
💛 Francine's favourite: "The tartar of marinated lisette mackerel in roasted sesame oil, with smoked salmon, Gruyère AOP, yoghurt & cucumber puts you instantly in a good mood!"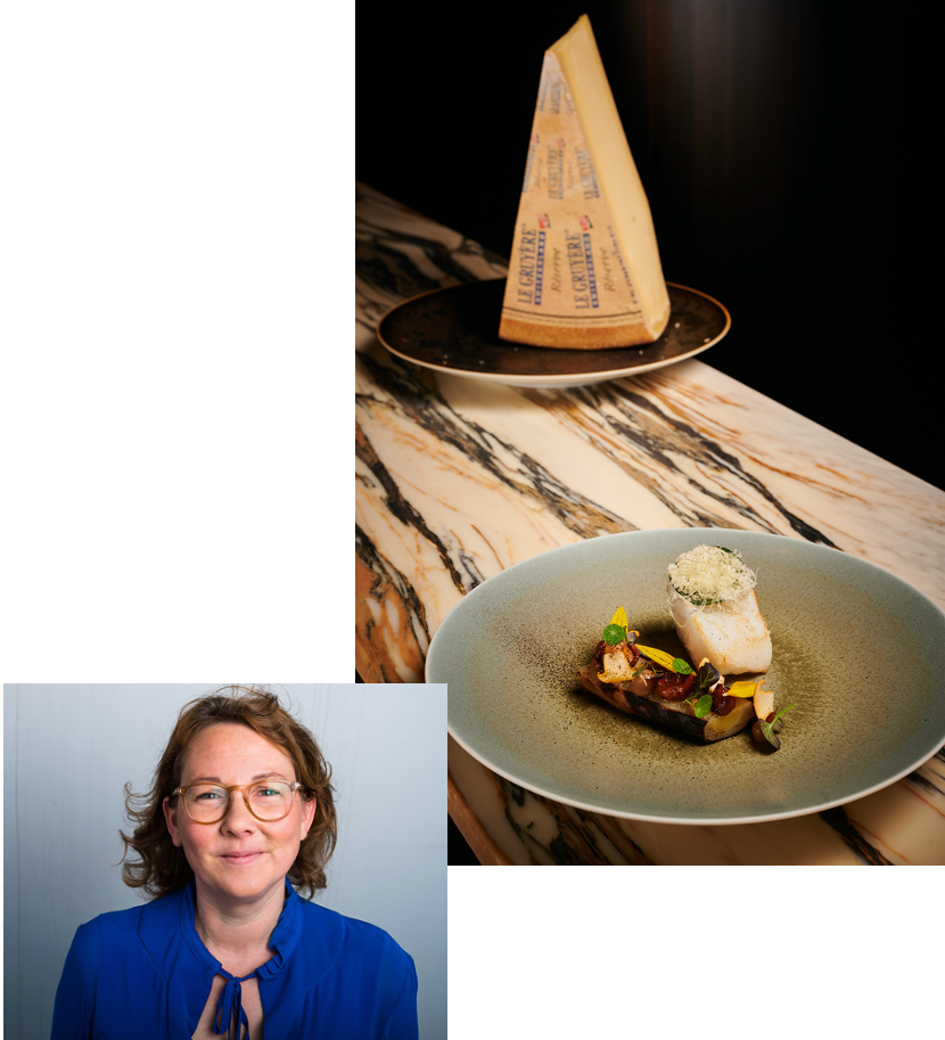 EATING OUT 2.0
During the last lockdown (that's right, we've started talking in lockdown time references), two-star restaurants Zilte, Dim Dining & One eighty didn't just throw in the towel and launched the Best of Antwerp platform. Whether Antwerp is actually the best, is not for us to decide, but these three Antwerp names are definitely the cream of the crop! With the catering industry again closed down, diners have been quick to rediscover the Best of Antwerp 2.0. On their innovative platform, you can order high-quality four-course menus again in no time.
🍽 What's cooking? Under the motto 'only the best for you', chef Viki Geunes of restaurant Zilte (** Michelin) offers a unique culinary experience at home, consisting of an amazing four-course takeaway menu. Every menu also comes with a bottle of S.Pellegrino to tastefully rinse down another day at the home office. The menu changes every fortnight and is available from Thursday through to Sunday (and public holidays) in Antwerp, and on Friday and Saturday in Knokke.
💛 Sofie suggests: "Food tastes best when you don't have to prepare it yourself, right!? I'm a fan of the Zilte cod with leek, forest mushrooms & grated Gruyère Réserve AOP."
A nice touch: The website explains exactly how to give the finishing touch to each dish and the best way to present it on the table. A crucial element for those #FoodPorn Instagram photos afterwards!
THERE'S NO PLACE LIKE GRANDMA'S HOME
The pioneer of the Belgian 'slow food' movement, Wim Ballieu, is spoiling everyone's taste buds this lockdown with nanna-inspired oven dishes or a selection of Belgian ballekes, or meatballs. In October, for example, the young TV chef and owner of Balls & Glory launched an all-new web shop that revolves around the heavenly concept of grandmother's kitchen. #AddToCartPlease
🍽 What's cooking? Going by the name Wim's Deli, Ballieu has opened a dark kitchen where the meals are only delivered to you, so no pick-up. Simply order on his web shop and enjoy the Balls & Glory ballekes while Wim's Deli while dreaming of sitting in nanna's kitchen! #HeavenIsAPlaceOnEarth
💛 Janneke justifies: "In addition to his renowned meatballs, Wim now also sells heart-warming oven dishes. I'd go for the orange oven dish with sweet potato, butternut, carrot, with the fresh touch of ginger and chicken! Perfect comfort food after a day's work at home or a brisk autumn walk."
A nice touch: Exclusively for Nutella® this holiday season, Wim has prepared a delightful dessert with French toast, a delicate poire Belle-Hélène, caramelised almond flakes, a scoop of vanilla ice cream and ... a touch of Nutella®. Yes, life can be beautiful!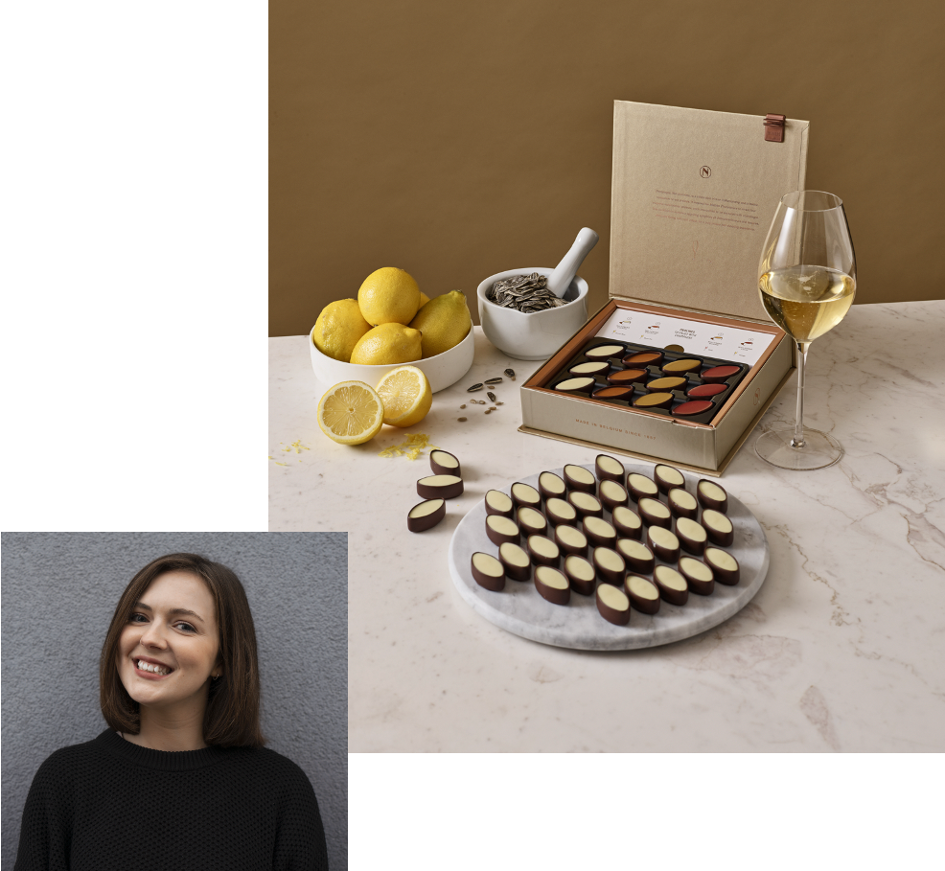 BUBBLY FOR YOUR SOCIAL BUBBLE
Ordering or picking up food is all well and good, but you also need to quench your thirst from time to time! In addition to its weekly changing takeaway menu, Sir Kwinten offers you the wine expertise of Yanick Dehandschutter (Sommelier of the year 2019 by Gault&Millau). He can suggest a wine or champagne that goes well with every dish. Dining out stylishly in your own home is an understatement and, yes, it's best not to wear your slippers...
💛 Anke advises: "Whether there's something even better than chocolate or champagne? Absolutely! The Neuhaus Pairing Collection – Sparkling Edition: four innovative chocolate pralines, created by Yanick together with the Neuhaus Maître Chocolatiers for tasting with a glass of champagne, are a must-try for every foodie!"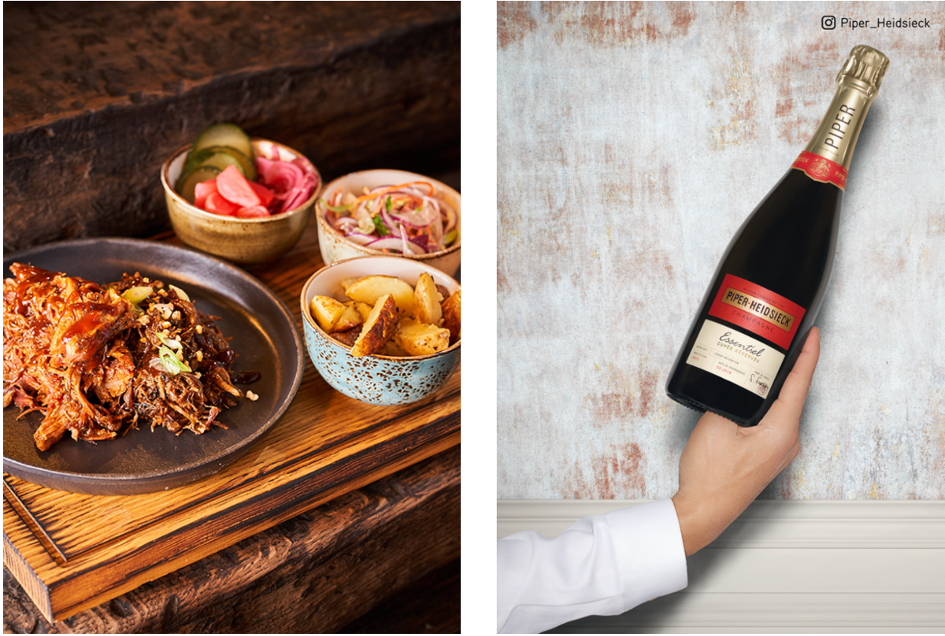 #OONATIP SMALL BOTTLES, BIG BOTTLES AT BLACK SMOKE
Hospitality visionary Kasper Stuart started up his American smoker and the parrilla grill again with a lot of fire and smoke, ready to prepare the tastiest takeaway meals. On Black Smoke Take Away Heaven you can order the delicious Black Smoke platters & a variety of dishes and cocktails from Stuart's Brasserie Appelmans & Absinth bar, or even a lovely bottle of Piper-Heidsieck Essentiel Brut.  Why drink water when you can also choose champagne?
CAN'T ORDER EVERY DAY? NOT TO WORRY, BECAUSE THERE'S ANOTHER WAY FOR YOU TO SUPPORT YOUR FAVOURITE OONA FOOD BRANDS!
#IkKoopBelgisch - Pay a COVID-proof visit to the Neuhaus boutiques where the Neuhaus team will give you the best help in selecting your favourite chocolate, or you can order online in their web shop.
A coffee a day - Even in these challenging, sometimes lonely times, Nespresso is still here to give you your daily fix of coffee. Order your capsules online *no delivery costs* or choose to click & collect in one of the Nespresso Boutiques. The Nespresso range is also available in the retail outlets of Délitraiteur.
Doritos - Looking for a quick savoury snack before sliding your feet under the table to begin your takeaway ritual? Foodie with a soul Jelle Beeckman has come up with a heavenly crunchy recipe with Doritos nachos. Nachos covered with creamy cheese, crispy rosemary and a layer of cranberries. Check out his Instagram feed for the exact recipe!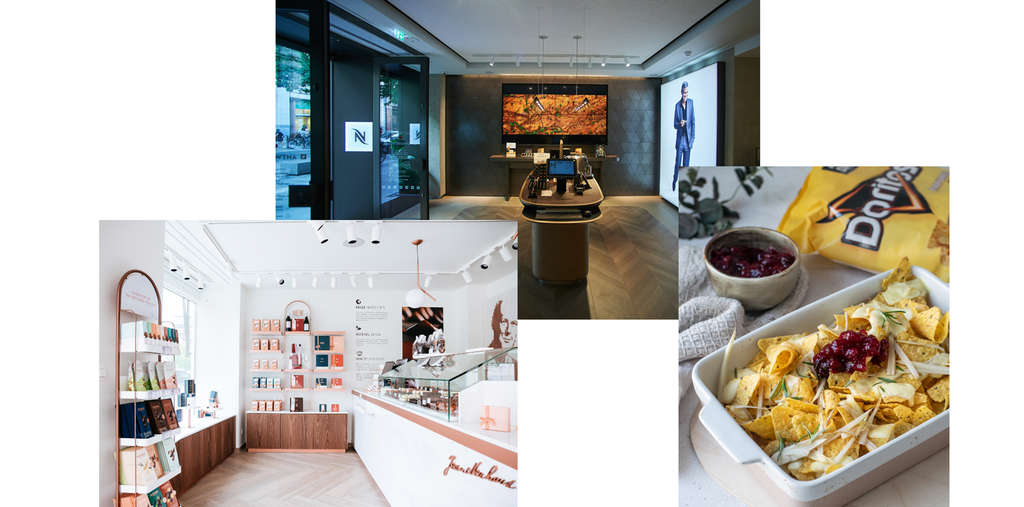 Enjoy our tips and handy addresses to make this lockdown a little more bearable while you yearn for the days of dining out in cosy restaurants and going out for late drinks to return! #SmallThingsInLife