The power of a good story
Storytelling has become increasingly important in recent years, and this is also changing the role of a PR agency. "Clients are increasingly involving us as a strategic and creative partner in content creation for different channels. As a content agency, we are in a good position to assess which stories will get them the best results. The combination of in-depth knowledge of the publishing community and conceptual skills is unique in the Benelux. It leads to solutions and results that you won't easily find elsewhere."
Introducing: Nigel Ooms
"We wish to strengthen our unique proposition with a creative director. Someone who knows the new channels and publishers inside out and can therefore create the perfect content." Nigel Ooms is the perfect man for the task, Werner De Smet believes. "He's a smart guy who studied applied economics and product development at the same time and has a truly hybrid profile – both strategic and creative – with plenty of experience at digital and creative agencies. He has great technical, analytical and conceptual skills, a combination that you don't often find in digital agencies."
Nigel will continue to expand the existing content team with graphic designers, copywriters, creative producers and social media managers in the Benelux.
About Nigel Ooms
Nigel used to write digital strategies as a strategic planner at Content Cowboys. As a creative professional, he became responsible for his own accounts at oona and carried out influencer marketing and PR projects. At TBWA, he worked as a digital creative on campaigns for Delhaize, MINI and ENGIE and as a PR creative for clients such as KBC and Novartis. Now he is returning to oona as the creative director, to develop the existing portfolio creatively, attract new clients and manage the content creation.
About oona
We are a rapidly growing communications agency with a unique vision of PR, social media and content marketing. With hubs in Antwerp, Ghent & Amsterdam, we keep our finger on the pulse in the Benelux. In an increasingly digital world, we believe that real relationships are becoming increasingly important. Only by connecting the personal with the digital can you truly craft stories that people find fascinating. Everybody loves a good story, right?
Every day, clients such as Nike, Telenet, Levi's, IKEA, L'Oréal, Diageo and Nespresso challenge us to reinvent ourselves, our stories and our methods. Since 2003, this has allowed us to build a solid portfolio, team and reputation. That's why we are continually investing in our organisation, teams, offices and tools to remain the successful agency we are today.
Eager to know more?
Get in touch!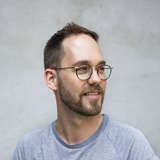 Nigel Ooms
Creative Director - He/Him