A couple of months ago I had the honor to participate in ACC Belgium's Holistic Young PR executives Cycle, or in short: HYPRE. 🚀 This cycle consists of 10 sessions and has the ambition to train a young generation of PR executives in all aspects of their jobs. We learned the ins and outs of various subjects from senior PR managers. Subjects like strategic planning, paid-owned-earned media, the client perspective, the journalist perspective, the influencer perspective, the stakeholder perspective, crisis communication, internal communication but also the essentials of budgeting, negotiations, reporting, and internal communication during change.
For our graduation, we had to come up with an innovative approach to enthuse Gen Z about working in the communications sector and showing how diverse this industry can truly be. As a 25-year-old millennial - working as a communications advisor for food & beverage brands - this topic wasn't completely within my comfort zone. During my past few years as a comms advisor I did however noticed the difference between me and the younger generation. When I grew up, I was still busy climbing trees and did not have internet, a laptop, or a smartphone, while the new generation of creators is shaped by technology and social media. Luckily, I got teamed up with young PR executives from other lifestyle and corporate agencies. Turned out we were a match made in heaven as my team and I could convince the jury with our recruitment platform OK Zoomer and were crowned as a winning team of HYPRE 2020 ! Interested in how we tackled this and what our insights are? Find out below: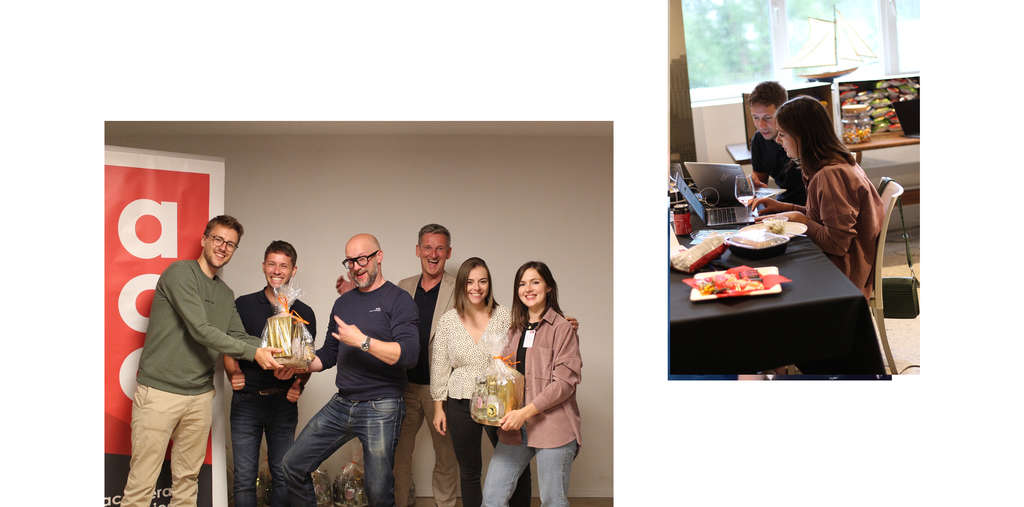 Gen Who? 🤷‍
To find out how to recruit Gen Z, it's important to understand who Gen Z is and what they find important (in a job). Obviously, Gen Z is the natural successor of Gen Y - or more commonly known as Millennials. Generation Z is the most diverse, best-educated generation ever that has been shaped by technology which makes them market game-changers.
According to an Insites Consulting research, no less than 47% of Gen Z feel very, very busy, a feeling which is increased by screens. In the past, we were constantly zapping and zipping. Today another screen has taken over: the screen of our smartphones. In comparison with other generations, Millennials are multi-screening twice as much and for Gen Z this even goes up to 3.5 times more. Besides this, research by Microsoft has shown that the average attention span has gone down from 12 to 8 seconds between 2000 and 2015. So, when targeting Gen Z - as a company or a brand - it is important to keep in mind they are multi-screeners with a short attention span.
It's also good to know that Gen Z is an independent, entrepreneurial generation that finds authenticity one of the most important features a company can have. Being authentic and transparent as a company enables Gen Z to feel connected and a part of the organization. For Gen Z being able to make a difference and adding value to the company they choose to work for is primordial.
"
54% of Gen Z won't complete a job application if a company's recruiting methods are outdated 👵🏽
Gen Z and their search for a job 🔎
With all this background information about Gen Z, we managed to learn a lot about how this generation thinks and how to approach them. Now we only had to spice it up with some insights on how they look and apply for a job.
According to the 2019 Yellowfins Recruitment Study, this generation is anxious to disrupt current recruiting, retention, and cultural trends. Although raised with technology like millennials, Gen Zers differ in many ways from any other generation. These younger workers expect a stellar candidate experience and care more about meaning than money.
But probably the most important to know is that this generation respects and admires technology that makes life easier, and has little tolerance for those who refuse to adapt. As Generation Z enters the workplace, they demand a conspicuous use of technology from potential employers, so recruiters better be ready to impress with top-notch tech stacks.
Some stats you should keep in mind:
54% of Gen Z won't complete a job application if a company's recruiting methods are outdated
26% agree that a lack of technology throughout the hiring process would determine them from accepting a job
46% of Gen Z candidates have applied for a job/internship from a mobile device
When recruiting Gen Z, companies really need to engage candidates in their hiring methods. If not, you could lose out on recruiting the next generation. Adopting and implementing technology in the recruiting process, such as social media, video interviewing or email campaigns, will help attract talented Gen Zers to your organization.

OK Zoomer! 👀
With all these insights in mind, we immediately knew we had to step aside from the traditional adds on recruitment platforms and the classic CV & cover letter. Our goal was creating Belgian's fastest and most fun application platform for the communications sector while showing its diverse offer in jobs, inspired by Gen Z's culture and interests.
We came up with an Instagram and TikTok 'Nope & Yup filter'. When using this filter you are asked different kinds of questions such as 'do you like working in a team?', 'do you consider yourself creative?', 'do you like to write copy?' and then it analyzes which job within the communications sector is a good match for you: copywriter, account executive, growth-hacker, influencer specialist, graphic designer…
Via social media ads - focusing on Instagram and TikTok - and by setting up collabs with influencers who work in the communications sector themselves we integrated a call to action to visit the OK Zoomer platform and find out your dream job. Once arrived on the platform you can do the interactive test and you are redirected to the job offer page where you are able to skip the classic application steps, and submit your Nope & Yup video accompanied by a video or audio pitch. A time saver for both the applicant and HR!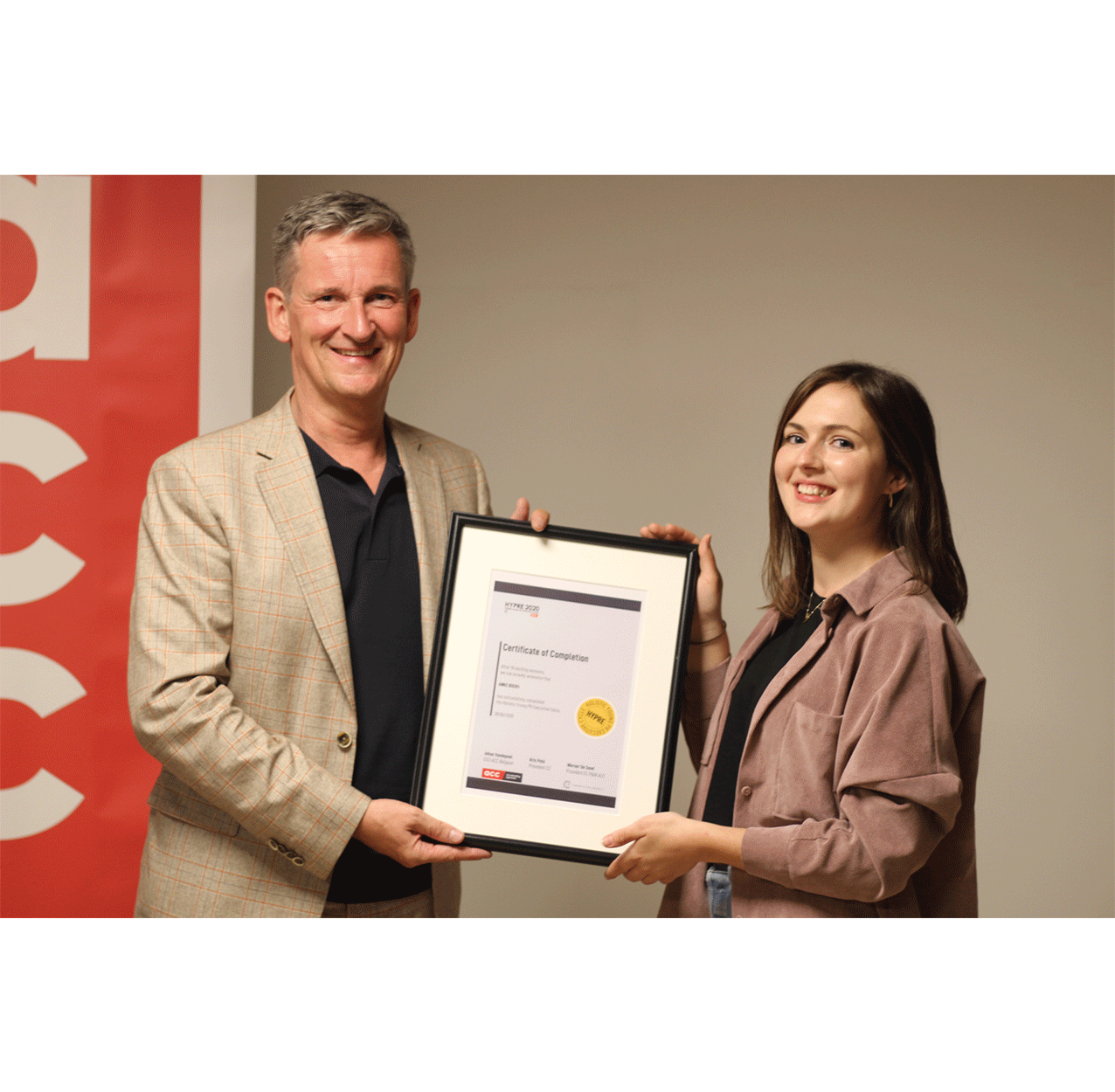 Credits
I want to end this article by thanking oona.agency for the opportunity and my colleagues Amélie, Nada and Jolien for joining me in this adventure. And of course a big shout-out to my team members: Rhany, Milan, Thibault and Jolien for being the most complimentary and awesome people that I could have worked with over the last months!
Sources
Van Den Bergh, J. (2020, February 1). How brands can engage nextgen consumers. Retrieved from InSites Consulting. | Kiesewetter, J. (n.d.). Gen z's favorite places to look for jobs. Retrieved from Yello. | Yello and Surveymonkey. (n.d.). Introducing the first graduating class of generation z. Retrieved from Yello. | Yello. (n.d.). Beyond the ATS: Recruitment technology you should embrace today. Retrieved from Yello. | Yello. (n.d.). The ultimate candidate experience guide. Retrieved from Yello. | Teen Toks (2019, September 5). Nope & yup TikTok compilation [video]. Retrieved from Youtube.
Eager to know more?
Get in touch!