A clear contract is not only beneficial for your brand but also for the influencers. They will know what to expect from you as a brand and get a better understanding of the partnership as a whole.
Whether it's going to be a short-term or long-term partnership, it's important to set the proper foundation when you agree to work with ambassadors. A lot of brands just work with agreements through e-mail. Let's be honest, it's quick and can technically be legally binding. This can work for short-term arrangements. But, if you want to engage ambassadors for long-term partnerships, a contract is a must to cover it all.
So what is an influencer contract? It's a written legal document that covers all the necessary items about the partnership between the ambassador and the brand. Let us talk about the most essential basic clauses that will help take your ambassador program & contracting to the next level.

THE ESSENTIALS
MAKE YOUR DEALS EXCLUSIVE
You don't want your ambassadors promoting your product one day and your direct competitors' product the day after. It's just not credible for your brand. And to be honest, neither for the influencer. If you want to avoid this kind of scenario, insert an exclusivity clause. The influencer will be prohibited to enter campaigns, even one-off projects, with competitors or post on social media with competitors' products during the contract term. Of course, you cannot make this exclusivity indefinite, but it's common to stretch this exclusivity deal from one to three months after the ending of the partnership.

TALK ABOUT CONTENT OWNERSHIP
Influencers will make content with your products or you'll create shoot days to create photo and video content with and for them. You'll want to use this content for your own brand campaign purposes. Most brands repurpose ambassador content and it might come in handy to negotiate this upfront. We can write a blog post about all the ways you can repurpose your content: reposting on your own social media channels, use in digital paid advertising, use in newsletters, press releases, off-line advertising. Make sure to include all the above in your intellectual property clause, as well as the territory, ideally worldwide, an irrevocable and royalty-free license to reproduce, publish, distribute, repost, share and edit all content that is created on your brand's behalf.
SPLIT YOUR RENUMERATION
Play it safe and stretch your renumeration throughout the contract term. When you have a contract with someone, hiccups can happen and a lot of clauses can be breached. It's better to be safe than sorry and prepare for worst case scenarios. Splitting the renumeration in a 50/50 split or 25/25/25/25 split can be helpful. A good option is to pay 50% with the signing of the contract and 50% after the final service is delivered. In this manner, if an influencer does not deliver the full deliverables, you do not have to reclaim a part of the full fee at the end of the term.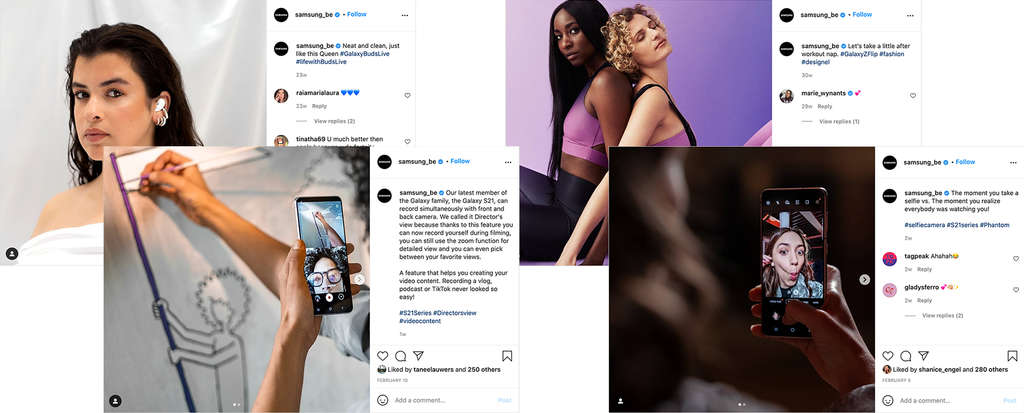 PROTECT YOUR BRAND
Working with ambassadors is not always a walk in the park, like in other partnerships, things can go wrong. Whether someone posts controversial comments or doesn't behave at your press event and gets totally wasted, you'll want to manage this questionable behaviour with a code of conduct and safety clauses in the contract to protect your brand's reputation.
CONTINUITY OF PERSONA
As a brand you'll expect your influencer to behave in an appropriate and respectful way. Add some obligations for the influencer in the contract like consistent good character, tone of voice in the social posts, coverage against obscene, indecent and scandalous acts. You'll want to have some kind of continuity of the influencer's persona throughout your partnership.
PRE-APPROVALS - CREATIVE KILLER?
Of course, you can also request to send in content for pre-approvals. If the influencer will need to be very clear about f.e. features of your vacuum cleaner, this can be quite technical and then you'll want to make sure that the influencer understands them correctly and translates these well into his or her content. Another example can be that your company has strict legal influencer rules, then it can also be opportune to make the influencer send in their content before posting. But be careful, influencers are often reluctant to do this because it takes away a large part of the spontaneity. And we feel the same, sometimes pre-approval can be a creative killer. You can always add brand guidelines as an addendum to your contract to set the tone. A code of conduct on how to behave or not to behave on your brands events is also an important asset.
WHAT DID COVID TEACH US?
COVID19 hit us right in the face and changed the marketing scene big time. Big plans were made for 2020 and all of sudden, we were in lockdown. Projects that were first negotiated in a year-round deal changed to the utmost extent. Physical events and campaigns where influencers should attend needed to become digital. Products couldn't be delivered or were utterly late.
We needed to adapt and most parties were very understandable but next time we'll have an extra safety measure. Please do include a force majeure clause in your contracts. And again such a clause does not only benefit you as a brand but also the ambassadors. A force majeure clause protects the parties when an event or circumstance (war, terrorism, earthquakes, hurricanes, act of government or epidemics) occurs that is beyond their control and prevents them from fulfilling obligations.
Covid19 definitely ticks the boxes of epidemic/pandemic but also of an act of government since our government banned people from leaving their house, enforced a travel ban and so on. As a result of this clause, the agreement can furthermore be suspended or terminated. A proper contract is already half of the battle when an unexpected crisis appears.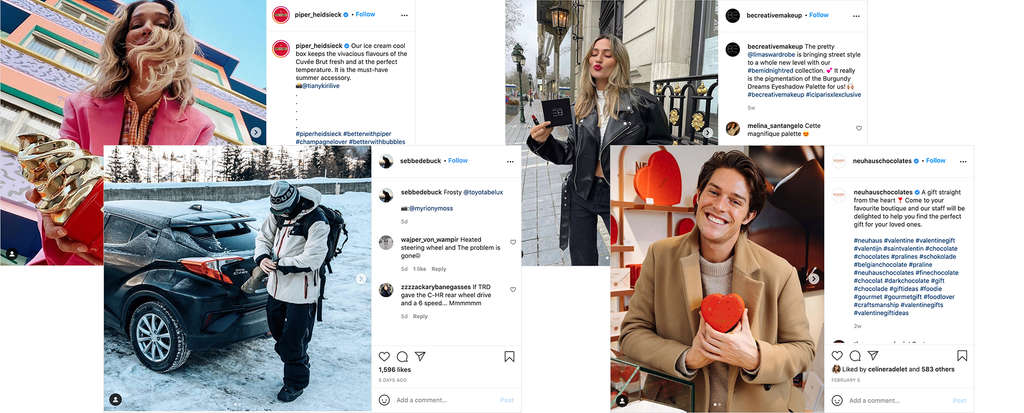 WHAT CAN WE CONCLUDE?
It's better to create a firm and complete contract with your ambassadors from the beginning. A contract is a place where your brand expectations and the influencers expectations can meet upfront. It will take some time to negotiate all the terms in your contract but at the end of the ride it will be worth it to have them all in writing in one clear document signed by all parties.
To give you a head start, ACC and KOAN LAW have developed a compact contract format that takes into account all legal and other aspects that an agency and an influencer might want to agree upon. You can find the templates here.

Still got a question or just want to learn more about securing all sides? Get in touch!
*Jury voor Ethische Praktijken inzake reclame
Eager to know more?
Get in touch!