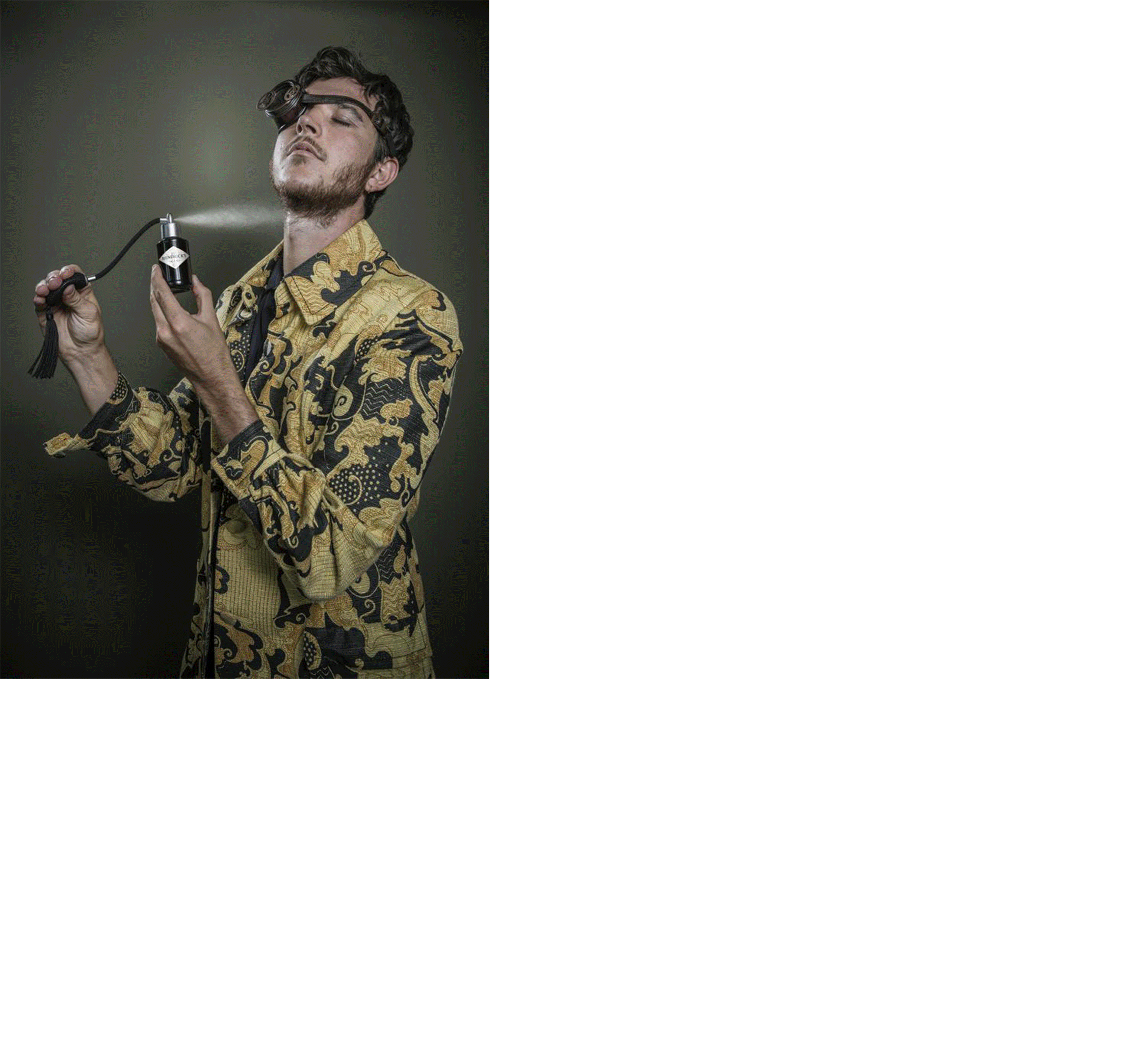 The art of influence
The oona story started in the pre-social media age. Collaborating with cultural voices to create influence was the core idea of our agency. It was - and still is - what made our agency unique.
We started working together with musicians, artists, chefs, photographers, models, stylists, and athletes from different universes. We learned that structuring the agency alongside these #universes (fashion, design, entertainment…) and hiring talent from within these universes would be thé way to gain deep community expertise.
Through the years of the agency's patient growth, we witnessed an explosion of lifestyle channels, from Facebook, Linkedin, TikTok, Instagram, to Twitter or Twitch. We tried to stay ahead of the curve by hiring more digital and performance based talent that added more science to our art.
Now, in 2020 our talent from the art and science department works together with cultural voices to create impact in earned, owned, and shared media.
"
Brands connect with us to create local relevance and to drive brand engagement. True influencer marketing is what happens when you collaborate with thought leaders and clearly demonstrate the impact. Because we have deep roots in various universes, we always know what's moving and shaking. It's our ambition to gain profound knowledge of the codes and trends within specific communities.
— Shanice Engel, Influencer Marketing Expert at SÜPERKONNEKTOR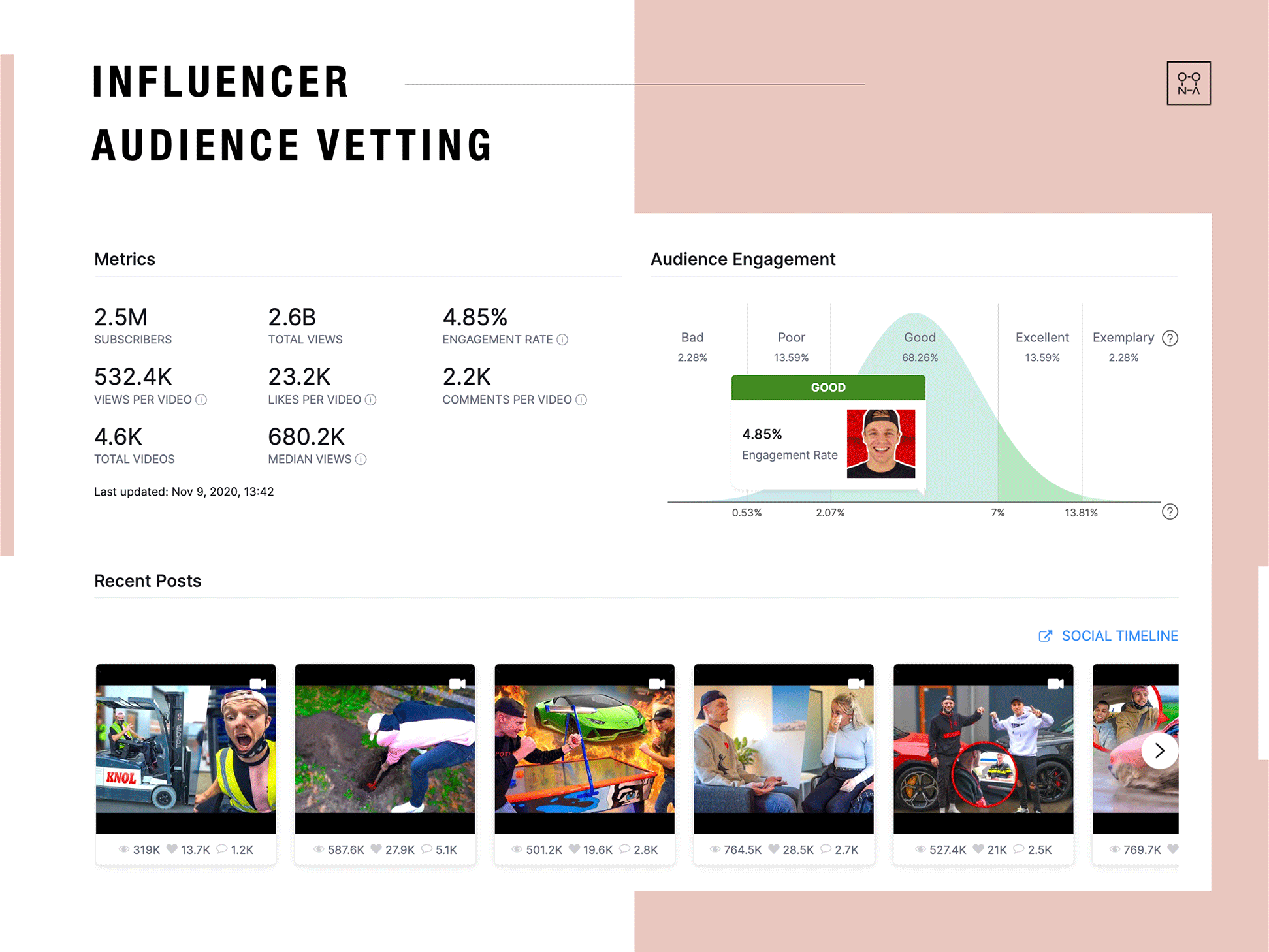 The science of influence
With the continuously growing impact of social media platforms like Instagram, TikTok, Pinterest, Twitter, and Twitch, oona developed a set of data analytic tools and benchmarks to verify our gut feeling with quantified parameters. We love diving into the influencers' audience analytics such as location, age, gender, marital status, profession, and interests to make the best possible match with our brands. But we don't stop there. While running campaigns, we have a 24hrs live reporting dashboard that shows how the campaign is performing compared to the KPI's and the influencer's average performance.
The SÜPERKONNEKTOR mission is to go beyond vanity metrics such as impressions, likes, and comments. We create impact by going from content creation to conversion through the lens of influencers. Tracking those deeper funnel KPIs such as clicks, leads, and buys is one thing. We also look at the brand lift and brand sentiment to add value. We custom build our reporting dashboards for each brand to improve the impact of influencer marketing.
FOR THEM, WITH THEM
At SÜPERKONNEKTOR we believe in consistently and meaningfully setting up inclusive campaigns. Different perspectives create the most insightful stories. By listening to and working with different communities on a production level - in our creation process, with our choice of content creators, and in our final publications - we aim to tell authentic stories that speak to everybody.
Our influencer marketing services
Click to discover our influencer marketing services.
INFLUENCER CURATION

Strong local ties with cultural voices & thought leaders
Influencer mapping based on selection criteria
Custom-built CRM

INFLUENCER VETTING

Audience demographics
Influencer performance analysis beyond vanity metrics
Fraud detection

KPI SETTING & BENCHMARKING

ROI driven campaigns
Awareness KPIs
Engagement KPIs
Conversion KPIs
Industry benchmarks

NEGOTIATIONS, CONTRACTING & FINANCE MANAGEMENT

Negotiate (exclusivity) deals
Create contracts
Content buy out & IP rights
Payment tools

CAMPAIGN MANAGEMENT

Concept development
Influencer briefing
Content co-creation
Photography & video productions
Creative seedings
Instagrammable events
Livestreams: from Twitch to Youtube to IG Live

AUTOMATED CUSTOM REPORTING

24 hrs live reporting
Custom-built reporting dashboards
UTM capabilities
Brand lift

CAMPAIGN ANALYTICS

KPI's vs results analysis
Industry analysis
Competitor analysis
"
Creative collaborations with oona always go smoothly, because they think along, shift quickly and are hands-on. They care about the client as well as the talents & influencers they work with. This enables us to always get the most out of the collab.
— L'agency
Join oona news
Sharing our deep expertise in content, social and influencers.
A monthly oona newsletter filled with tips, blog posts, case studies, free tools, and other resources to get you started. Join now!